Treadclimber Canada Coupon Code: Up to $300 Off & Free Shipping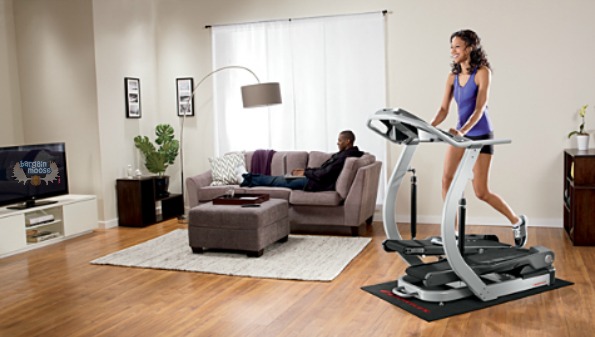 As I know many people want to get in shape starting in the new year, I thought I'd blog the Tread Climber and that we have a coupon that will save you $300 on the purchase price and get you free shipping.
Click here to shop @ Treadclimber.ca now
Coupon Code: FITIN14
Discount: $300 off Bowflex Tread Climber
Expiry: 13th February 2014
This coupon is not just on the Tread Climber, but it also has a few other uses. It can also get you $50 off the Bowflex SelectTech Dumbbells or $300 off the Bowflex Revolution Home Gym or Bowflex Xtreme.
I wanted to blog this because a friend of mine recently purchased a Tread Climber for her home. She just had her second baby, who doesn't want to be with anyone but her and she is feeling she wants to get rid of her baby weight. The only way she can really work out, especially in this crappy weather, is at home. She had a treadmill and a bike, but both she found boring and not the greatest workout. She absolutely loves her Tread Climber. She said she gets a great workout and it almost doesn't feel like she is. Her husband is a police officer in great shape and he finds it a great workout too and sweats a ton.
Also, when you enter in the promo code, you'll get a free mat on top of the discount and the free shipping. The TC20 is the best machine they have and is listed at $3,999, on sale at TreadClimber for $3,299 and with discount is $2,999. Shipping is normally $269, so you are saving over $550!
A more affordable option is the TC5, which sells for $1,199, on sale for $999 and with coupon you'll get $20 off shipping.
Check out the coupon page for Tread Climber, which has coupons that will also work on the other two Bowflex sites and you can link to those sites from the Tread Climber site too.