The Body Shop Canada: Up To 50% Off Sitewide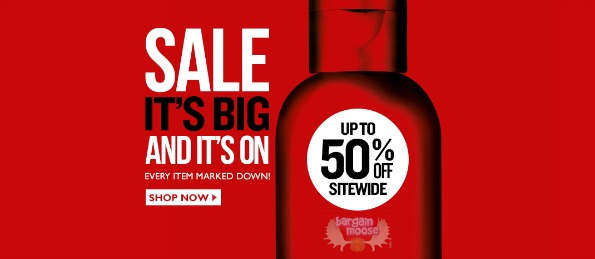 Get 50% off the entire site at The Body Shop!
With every item marked down, The Body Shop is getting ready to clear out and bring in new items. Now is the time to stock up on some of your favourites, because you never know if they'll be there once the new items are introduced.
I love that you can shop by flavour or scent, because there are some scents I just don't care for (perfume-y musk-type scents) and ones I love (citrus, decadent).
When I think of the perfect spring scent, I think of lemon. It is so fresh and crisp. I've read that citrus scents help clear the mind, and that men are more attracted to women wearing citrus scents.
One of the items marked down 50% in the lemon category is the sweet lemon beautifying oil, which was $14, now $7. All of the rest of the lemon items are on back order, so you know this one is popular.
If you can't get lemon, how about bright pink grapefruit? Wake yourself up every morning with the jumbo sized pink grapefruit shower gel, was $20, now $10.
For a limited time, you'll also get free shipping on orders over $50.
(Expiry: Unknown)