The Body Shop: Buy $5 Basket, Get 30% off Your Order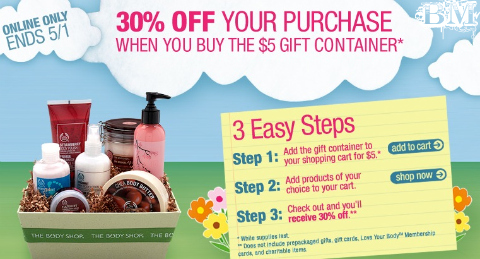 The Body Shop has a special online only promotion, that is going on for the rest of today and tomorrow (May 1st). Buy a $5 basket, where partial proceeds will go to help stop human trafficking - and get 30% off your order!
The basket is decent looking (check it out in the picture) and would be a good place to store your new goodies. I love organization, so storage solutions are tops for me.