Stark Skincare Canada Coupon Code: 10% Discount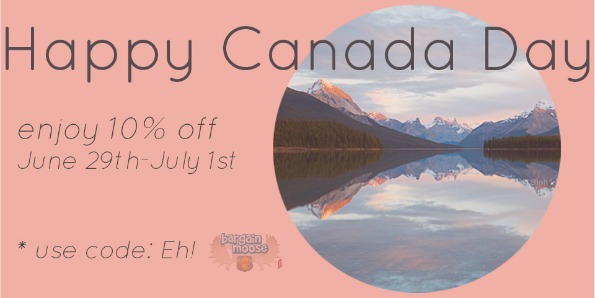 Stark Skincare Canada is a lovely little Canadian company that makes fabulous natural skincare products. They are offering 10% off with no minimum this Canada Day long weekend.
Click here to shop @ Stark Skincare Canada now
Coupon Code: Eh!
Discount: 10% off
Expiry: 1st July 2013
I would say I swear by their GRAPEFRUIT cleanse + hydrate balm but I prefer not to put so much pressure on my face cleanser. However, the grapefruit balm is pretty awesome. I use it one to two times a day depending on how bad the weather is. When I need extra hydration I leave the balm on and it works wonders. Regularly $40, after discount the balm will be $36.
I use mine with amazing mighty little Konjac sponge which I am a huge fan of as well! This fun little plant fiber sponge is wicked at taking off dry skin in the gentlest manner possible! They are only $10, and only $9 after coupon. There are five different sponge types so pick the one for your skin!
I can't recommend Stark's products enough. I really look forward to trying more of them!
Free shipping on $100 or more.