Shoppers Drug Mart: Get 8,000 Points ( =$10 ) When You Spend $50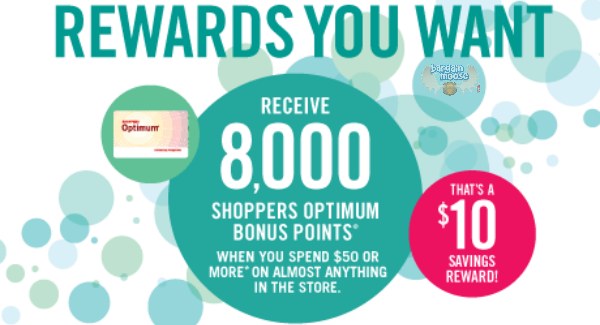 Shoppers Drug Mart has a special offer going on this coming week, the 1st - the 5th: When you spend $50 ($60 in AB) you will receive 8,000 bonus optimum points which is equal to $10 worth!
I gave up (or lost) my shoppers optimum card a while ago as I didn't shop there enough to warrant keeping it. However, they keep on having fabulous promotions like this which tempts me to get one again. Unfortunately, I live in AB so the threshold is higher: whats up with that?