Shoppers Drug Mart Free Gas Event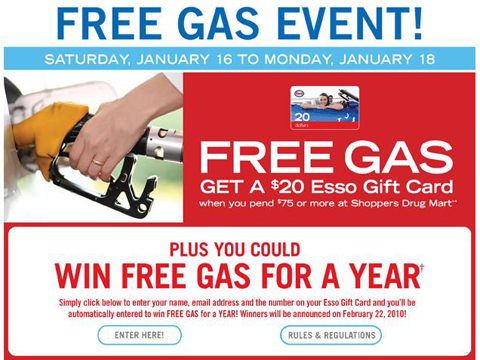 With gas prices so high, what driver wouldn't want some free gas! Get a $20 Esso Gift Card and be entered for a chance at free gas for a whole year.
When you spend $75 of more at Shoppers Drug Mart from Saturday, January 16 to Monday, January 18, get a $20 Esso Gift Card. Plus, when you get your Gift Card you can enter to win free gas for a year! You'll need your Esso Gift Card number, along with name and email address of course to be entered into the contest.
$20 worth of gas can is already more than half a tank for me, which means more mall hopping for great shopping deals!