Rexall Canada: 10% Off Canadian Stamp 10-Packs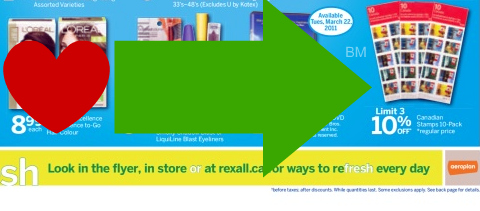 Rexall Canada is offering 10% off 10-packs of Canadian Stamps. There is a limit of 3 packs per person. If you send a lot of letters on a regular basis you might want to grab a pack or 3.
The above pic is a clip of the flyer for my area (with some slight modifications), but I found it in other cities as well. My flyer is good through the 24th, March 2011.. so through Thursday.