Remington Women's Smooth and Silky Wet/Dry Face & Body Epilator Was $85 Now $39 & Free Shipping @ Amazon.ca (EXPIRED)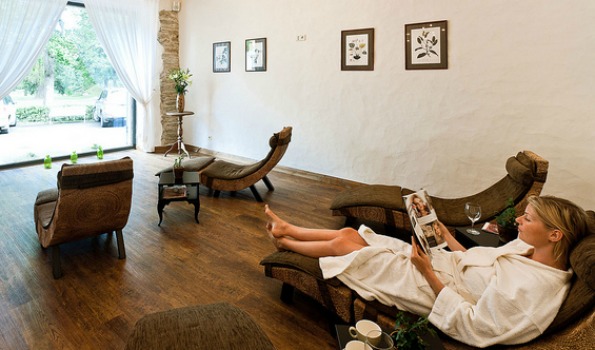 The Remington Women's Smooth and Silky Wet/Dry Face & Body Epilator is on sale @ Amazon.ca today. It was $84.99 but you can grab one for yourself now for only $39. Free super saver shipping is included with this product.
Like the smoothness of waxing but hate the hassle of wax? If you have not tried an epilator before, then now is your chance to try one on a great discount. An epilator is not for the faint of heart, but ladies we are strong and tough. We stand up to all sorts of painful body treatments in order to maintain our… feminine mystique. An epilator is a great choice for an at home hair removal system, especially if you fall into one of the following categories.
You are tired of paying a stranger to rip wax and hair out of your legs and other areas.
You have ever tried to wax at home and had it be a disaster. (Me too ladies!)
You hate spending the time to shave regularly.
You hate the ingrown hairs that shaving can cause.
You want a hair removal system that is portable and quick.
Enter the Remington Women's Smooth and Silky Wet/Dry Face & Body Epilator. This epilator has a rechargeable battery that operates cordlessly. It comes with 40 tweezers inside to pull out every last hair. It has 2 speeds; one for coarse and one for hair that is fine. This epilator also includes a pivoting cap equipped with aloe vera to ensure you can tweeze the hairs on your face, neck or other more sensitive areas easily. A tip for beginners, make sure you exfoliate your skin first, which will stop ingrown hairs especially in more sensitive areas.
I only managed to find this model of epilator at London Drugs for a whopping $79.99. A similar epilator at Walmart, with terrible reviews, is selling for $52.97. I would skip both of those and buy this version from Amazon instead.
Mostly reviewers are happy with the epilator. Now some women may purchase this product not expecting that an epilator can be painful. It can be a little worse the first use when you have a little more hair to remove Here is one honest reviewer that seems pretty happy with the purchase overall.
Works great! Love that it is cordless and rechargeable.. also that it can be used in the tub. For anyone considering an epilator, I recommend - good quality for the price (I got on sale for a little over $60). Comes with a head for smaller areas - I recommend using this for the first time trying it (less painful when doing a smaller area at a time). Worked great on my legs and underarms and LOVE not having to shave every 2nd day.. Make sure to exfoliate to prevent ingrown hairs. Plan to try on my bikini area next :) Wish me luck!
I may pick up this epilator myself. Summer is coming after all, and I spend a fortune on fancy Venus razors. I would much rather have longer spurts in between my shaving or waxing escapades.
Image Credit: Unique Hotels
(Expiry: unknown)