Printable Coupons for Bootlegger, Marble Slab, Linen Chest & More!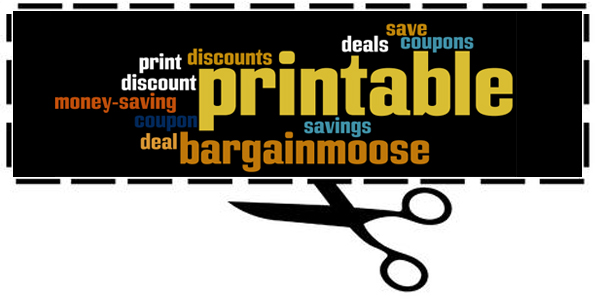 If you are hitting up the stores or some restaurants this week, the best way to save a bit of extra money is with printable coupons. The best place to find those coupons is up on the Bargainmoose coupon forum.  We have a ton of new coupons posted since the last roundup two weeks ago for our Moosers to take advantage of.
Here is a look at some of the awesome coupons you will see this week:
Marble Slab- There are 13 printable coupons in total that are all valid until September 2nd, 2014.  These coupons include a free cone, $5 off, B3G1 free, and much more. These coupons will help satisfy your sweet tooth!
Sears Portrait- Get a free 10" by 13" wall portrait with this printable coupons.  It is valid all the way until October 31st 2014 and it is worth $44.97.
Home Outfitters-  Use this printable to save yourself either 20% or 25% on your purchases depending on which form of tender you use.  It will be valid until August 14th 2014.
Linen Chest- You will be able to get up to 45% off select items up until August 20th.  These items include things like toasters, coffee makers and much more.
Partsource- There are two links on the forum right now that will get you some printable coupons for Partsource.  With the first link, you can save up to $100 on select items and with the second one, you cab save up to 40% on select items. Both of them are worth the look!
Kitchen Stuff Plus- You will be able to use this printable coupon to get Red Hot Deals for just $10 each.  This will be valid until August 14th, 2014.
London Drugs- If you are looking to get some new cosmetics, you will be able to save with this coupon.  Save $5 on cosmetic orders of $25 or more until August 15th, 2014.
Home Hardware- This coupon will get you a benchmark aluminum metre/ yardstick for just $1.97 for a limited time only.  The regular price is $6.49.
Bootlegger- This printable coupon will get you $20 off every $60 spent for a limited time only.  Save up to a maximum of $200 on your order.
This is just a fraction of the printable coupons you will find on the Bargainmoose coupon forum.