Listerine Canada Printable Coupons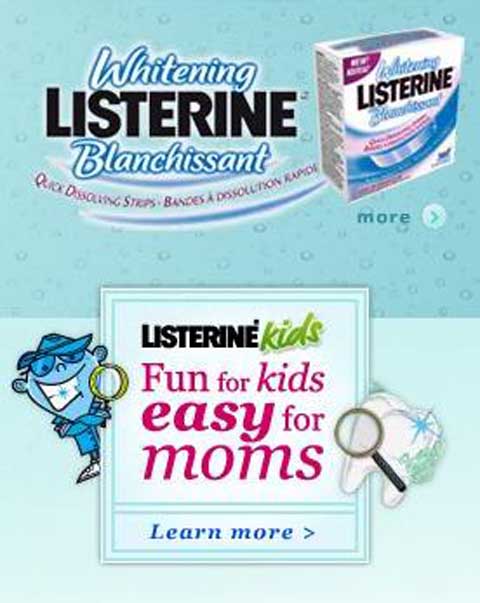 Keep the entire family's smile bright and healthy with these helpful coupons!
These are the simplest coupons I've ever seen. No registration, newsletters, emails, or subscriptions, simply click Print Coupon and start saving. Until the end of this year, save $1 when you purchase Listerine Kid's Smart Rinse, and $3 when you buy Whitening Listerine Quick Dissolving Strips. Both coupons expire December 31, 2010, so you can use these to keep you and your family's teeth healthy all year long.
Whitening strips have come a long way since they were first introduced 10 years ago. I think they work really well and definitely made me feel more confident about my smile. What do you think, do they actually work?