Leaves of Trees Canada Coupon Code: $5 Off Anything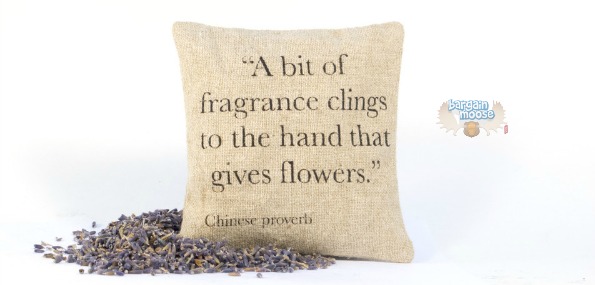 I found an interesting little coupon that will save you $5 on anything you want at Leaves of Trees, even items that only cost $5! This means these items will be free, you just have to pay for shipping or pick it up for free in their Toronto store.
Click here to shop @ Leaves-of-trees.com now
Coupon Code: SHARE
Discount: $5 off
Expiry: unknown
Leaves of Trees is definitely a store I want to shop at. All-natural products are handmade in-store in small batches using ethically sourced materials that are organic and fair trade. Everything down to the packaging is thought about to produce the highest-quality product with the least impact to the environment and people. It is free of harmful chemicals, which include the "toxic ten". I love this! I would also assume the products would be very expensive with having all of the qualifications I just spoke about above, but they seem very moderately priced, and especially well-priced once you add the $5 off coupon.
Since I won't be taking a trip to downtown Toronto soon, I'd opt for the shipping, which to my address was $10. But, I think it is definitely worth it for a crack at some of these luscious sounding products.
I've been wanting a natural deodorant for a while now, but nothing I've tried has given me good results, but I am still always on the lookout. This lavender tangerine deodorant sounds nice smelling and I love the short and natural ingredient list. It sells for $15, but with coupon, I'd pay only $10.
I've been meaning to make my own body scrubs out of sugar and salt and other sweet smelling ingredients, but I never seem to get there. I could instead get this yummy sounding lemon verbena scrub, which would have cost $15, but now only costs $10 with the coupon.
Argan oil plays a big part in the ingredient list for most of the products at Leaves of Trees, and you can buy it on its own. I want to try the eucalyptus argan oil, which is actually cold-pressed by hand in Morocco. A 5mL size is only $5 and the perfect trial size, but if you add the coupon code, you'll get this item for free and you'll just have to pay for shipping (or pick it up in Toronto). You could also get a larger size, like the 50mL size, which is $35, but you'll get $5 off this and pay $30.
I found this Leaves of Trees coupon code in the forum, and you can too.