Kiokko Coupon Code Exclusive: 40% Discount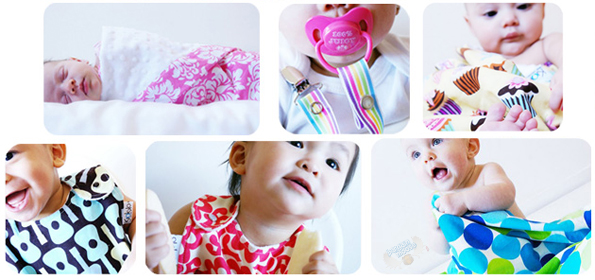 Over on our coupon forums, we've got quite a lot of exclusive Bargainmoose coupon codes, which many Canadian retail stores have been kind enough to provide for the Bargainmoosers. One such set of exclusives are these Kiokko discount coupons, and they've just created a new coupon code for 40% discount from their online baby store! Here are the details of the offer:
Click here to use the Kiokko coupon code online
Coupon Code: BARGAINMOOSE40
Discount: 40% off
Expires: 31st May 2012
About Kiokko, in case you haven't yet heard of this Canadian company:
KIOKKO offers 100% handmade modern bibs, blankets, pacifier and mitten clips, stylish nursing covers, trendy burp cloths and oversized receiving/ swaddling blankets using premium designer cotton.
As you can see in our coupon forums, there are a few exclusive coupon code for this store, and one of them is also for free shipping. So, depending on exactly what you are ordering, you should really work out if the free shipping or the 40% will work out cheaper for you. You can actually go to the first page of checkout, try the 2 coupon codes, and see which gives you the lowest number on your bottom line.
For example, say I was buying this Vroom Vroom Pacifier Clip (I couldn't live without pacifier clips!) which is currently $12. If I use the 40% coupon code, the final price with shipping is $12.20. If I use the free shipping code, the final price is obviously $12 - so the free shipping coupon will work out better in that case.
But, on the contrary, if you are buying higher value items, the 40% discount will prove to be the best deal for you. E.g. This beautiful Sweet Tooth Cupcakes Blanket is $48. With free shipping, it's obviously $48 as the final price, but with the 40% discount and paying for shipping, the amount you pay would be $33.80 - that's a much better option!