Kiehls Canada: Promo Code – 20% Off This Weekend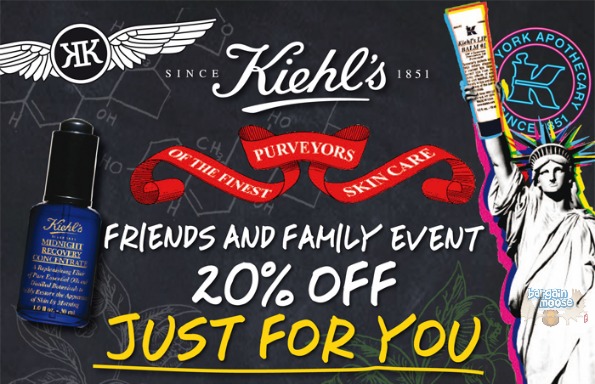 Kiehls Canada is offering a promo code for 20% off your purchase online. Just enter this promo code at checkout. Limit of one per customer and offer ends on September 16th 2012.
Promo code details:
Code: VIP-FRIENDS
Discount: 20%
Expiry: 16th September 2012
I just wanted to let you know about this Rosa Arctica Eye cream. I recently acquired a sample of this and you need to try it. This cream is amazing. Once applied, any wrinkles or dark areas seriously disappear and the area stays very firm. I will definitely order this which is regularly $48, but with discount will be $38.40 and worth every penny.
I'd like to try some of their night products, like this Over-Night Biological Peel. This is good for all skin types and the price is $56, but with discount, will be $44.80.
This Rare Earth Pore Cleansing Masque also sounds like something I would like to try. This is only $26 and with discount would be $20.80. The fact that there is Aloe and Oatmeal as 2 of the ingredients, sounds very natural to me.
There are many products for everything, face, hair, skin, sun, even products for men, but what I love the most is you can select 3 samples with your order, so you don't necessarily have to buy every product before you try it. Don't forget to look at the rest of our Kiehls.ca Coupon Codes!
Shipping: Free on orders of $60 or more.
(Expiry: 16th September 2012)