Johnson's Baby Bedtime Gift Set Collection Was $20 | Now $14 @ Amazon.ca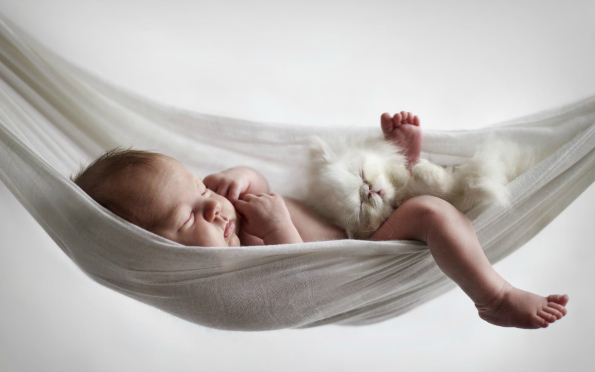 I like gift packs because they feel like a gift when I guy them for myself and they are totally giftable to other people as well. This Johnson's Baby Bedtime Gift Set Collection was $19.99 and is on sale for $17.97. However, Amazon Canada has a $4 virtual coupon you can clip and save, thus bringing your cost down to $13.97.
This gift set packs some serious value. The set includes six items: Baby Shampoo 444mL, Baby Lotion 266mL, Baby Wash 444mL, Hand & Face Wipes 25's for babies' delicate skin, and two baby-care guides. There are also two samples: Penaten Diaper Rash Cream and a sample of Johnson's Nursing Pads (2). Essentially, this is a pretty great kit for any mother with kids that use Johnson's baby wash.
This set is formulated to help your child relax and get ready for bed. The entire set is from the Baby Bedtime Routine collection, which clinically proven to help babies sleep better. If you have a night-time wash habit with your child or know someone who does, this is a fantastic set for a good price.
Walmart currently has this kit for $19.97 and Babies R Us sells it for $20.99. If you are looking for an inexpensive but thoughtful baby shower gift, this would be perfect. Every mother can use something that makes getting baby to bed easier. if they sleep longer, then that is a bonus too. One reviewer at Babies R Us said:
I got this for my baby shower and if your a first time parent looking for more sleep, this is the best to use before bed. Something about this product that always relaxes my baby and puts him straight to sleep afterwards so i highly recommend you feed them before giving them a bedtime bath bc my baby did not wake up for a feeding until 3 hours later. Plus it smells soo good ! Youll be showering your baby with kisses
Funny enough, I switched back to Johnson's Baby Shampoo when I moved out on my own. I hated how regular shampoo burned my eyes so I went to baby shampoo. it actually left my hair feeling really nice - so Johnson's is not just for babies. I have yet to try their bedtime line, but I am sure that it would help adults fall asleep as well.
I checked CamelCamelCamel and this set has never been cheaper. In fact, this set has never gone on sale since it was listed on Amazon Canada, therefore the extra $4 off coupon is pretty nice. Make sure to click the yellow button under the price to use the e-coupon. Only one coupon can be used per customer.
Receive free shipping on $25 or more.
(Expiry: Unknown)