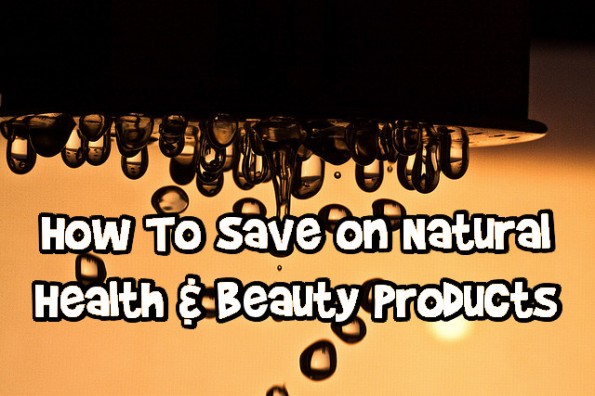 I have been making a lot of changes in my life over the past 3 years or so.   Three years ago I was an obese, over-worked, stressed out mom who didn't know where to start in terms of making healthy choices in my life.  There were so many areas of my life that needed to be improved, and I was incredibly overwhelmed.  I had a 1 year old and a 3 year old, and I knew they were starting to be aware of my negative health choices.  My life overhaul has been a long and slow process.  It started with me eating better and exercising (and consequently losing nearly 50 pounds).  I have spent a lot of time focusing on my health, but at this point I am really interested in ensuring that my entire family is using the best quality natural health and beauty products possible, and that we spend as little money as possible.  I find this area extremely daunting, and also very expensive.  What can I do to save money, and ensure quality in my family's health and beauty products?
Do your research
I started to learn about the connection between the beauty products we put on our skin and hair and our health when I first watched the documentary Hungry For Change.  If you haven't watched it yet, you really must.  It's a documentary focused on what we can do to improve our health through food.  There was a woman featured named Kris Carr who was diagnosed over ten years ago with cancer.  She completely changed her life once she was diagnosed, including going vegan and drinking green juice at least a few times daily.  Although her cancer will never vanish, she is thriving despite her cancer diagnosis.  Her website is my go-to resource for anything health or wellness related questions I have.  She has information on so many topics on her website, from Emotional Freedom Technique to her guide to Healthy Poop (yes, for real!).
I have done a lot of research on natural deodorants, the importance of them, and which products offer the best bang for my buck.   Kris Carr provides a handy dandy guide for the healthiest deodorants that produce the best results called the Natural  Deodorant Smackdown.  Clearly, there are lots of great options available.  I have tested many, many natural deodorants, now that I have this list, my search might be over!
She has also produced a  Healthy Home Checklist, which includes lots of things to consider to make your home as natural and healthy as possible.  Of particular interest is her link to the Environmental Working Group's guide to Healthy Cleaning and their Cosmetics Database. You can input the name of the products you are currently using to determine how dangerous they actually are.  I'm not shocked to see that the Dove nourishing oil care conditioner that I am currently using (and have a sizeable stockpile of!) has a moderate hazard rate, which is not ideal.  I purchased a number of these when they were on sale and I had coupons for them, so I got a great deal.  I suppose I can always donate these.  On the flip side, my Physicians Formula mineral foundation scored an extremely positive rating, which means that it is considered safe to use.
Shopping smart to save money
Now that I know which products are risky and which products are safe (er), I need to use my thrifty Bargainmoose skills to find the best deals on the safest products.  Physicians Formula is a great example of how to score a great deal on a relatively safe product.  Here's how:  many of the PF products have a Mail-In Rebate attached to it. Some of these mail-in rebates will pay you up to $9 back on the product you have purchased.   If you pair this with a sale, your total out of pocket cost for these products can be quite low.  Of course with a mail-in rebate you have to download the rebate form and follow their instructions very carefully, or you are at risk of nullifying the rebate.  Additionally, if you pair a store sale with an Optimum points bonus day at Shoppers Drug Mart, you are getting the absolute best bang for your buck.
Find a local supplier
I have been very fortunate as I have a wonderful local supplier of healthy, organic hair and skin products.   The company is called Jaydancin, and I am in love with their Healing Cream, which I use as a daily moisturizer.  I also purchase their handmade soaps and use them to clean both my body and my hair.  Additionally, they have just come out with a natural deodorant which is the best I have ever used.  I don't see it on their website yet - it is new and they are testing it at the moment.   You can order all of their products online, and there is free shipping with an order above $75.  But I'm fortunate, as their store is down the street from me.
Don't wash as much
A really simple way to save on natural skin and body products is to not wash as much.  I know, I know it sounds sort of gross, and obviously I wash my body at least once a day given how much I work out, but I only wash my hair a few times a week.  I have found my hair and scalp to be in much better shape than it has ever  been in the past, and it's much easier for my morning routine.  Interestingly, there is something called a "no poo" movement, whereby people don't use shampoo, but use baking soda and vinegar instead.  I have to admit that I haven't tried this one yet, and I'm not sure that I will.
Make it yourself
Similar to the "no poo" idea, you can always Google or Pinterest different homemade versions of health and beauty products.  I'm not a very hands-on person, so this is of very little interest to me, but it might float some people's boats.
Like the changes to my eating and exercise habits, the changes to my beauty routine have been slow but sure.  I'm proud that I am starting my daughters off on the right foot in terms of healthy and safe choices for their personal care products.
Bargainmoosers, how do you save money on natural skin and hair care products?
Photo credit: Winter of Discontent