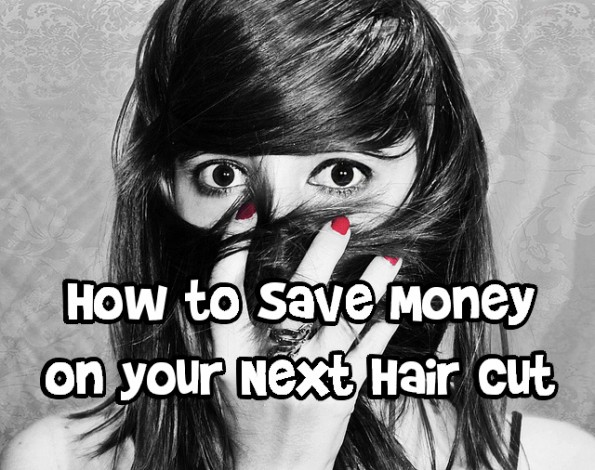 In a recent survey, the average woman spends over $700 a year on hair cuts and hair maintenance (not including shampoo and conditioner or other hair products) alone.  I personally consider my hair routine low maintenance.  I have long hair and get it cut twice a year along with highlights twice a year.  Usually this sets me back around $500 a year.  The hair cut and highlight usually costs me around $200 after tax and tip at the salon I was going to for a long time.  With the haircut being around $60+ for a simple haircut and the highlights being over $100+ the average cost was around $200 each time I went.  That is why I was only able to go twice a year because I refuse to spend more than $500 a year on my hair.
Since then, I have changed what I do for my hair and things are much more simpler and less costly with frankly, not too much difference.  I know that hair loyalty is important, but if you don't find that your hair stylist is being innovative, or if you do not have as much loyalty as you thought you did, it might be a good idea to think about jumping ship and doing something different with your hair to save a few hundred dollars.
Here are a few ways for you to save money on your next hair cut:
Try a Student
One surefire way to save money on your next haircut is to look for the beauty schools in your city and inquire when the next hair cut is.  They will have discounted hair cuts but with brand name salons.  Oftentimes the hair stylist teacher will be present so the chances of the student making a mistake is quite minimal.
Use Groupon or the Daily Deal Sites to your Advantage
Recently, this is how I save money on my hair cuts.  I check out Groupon or other daily deal sites for my hair salon ghat I am a favourite of.  The price of a cut and colour can often be at least 50% off from the usual price.  This allows me to go to hair salons that I would not normally go to because of the reduced price.  So instead of the $200 cut and colour (highlight), I pay about $100 less than what I would normally pay.
Go on Craigslist
If you are flexible, have time in your schedule (especially during the day) and want a new style and are open to different ideas, check out Craiglist and look for salons who are looking for hair models.  Oftentimes the students need to do a hair cutting technique that needs a cooperative model, such as a hair bob.  I think this is a great idea for those who are open to new hair styles and want a free haircut.  The only downside is that the meetings are during the day and you have to be agreeable to basically the hair cut they are trying to do for that day (which is often a bob style cut or a pixie cut).
Get a Blowout Instead
Moneycrashers suggests that most people who feel like they need a new style or some change can try having a blow out from their stylist instead of getting their hair cut.  Blow outs are significantly less costly and can give a sense of newness and change without the prices of a hair cut and colour.
Find a Freelancer
A few years ago I used to go to a freelance hair stylist who worked out of her own home.  I was able to skip the salon price (the middle person, really) and have a cheaper cut and colour that way.  It was a great win-win situation.  MSN Money agrees with the idea of seeking out a freelancer.
I have personally tried pretty much all of these ideas with the exception of getting a blow out instead of a hair cut and all of these have worked well for me to reduce my cost from $500 a year for haircuts to approximately half that amount and frankly, there isn't much difference in my hair style and colour.
Bargainmoosers, how do you save money on your hair cuts?
Photo credit: Gemma Bou