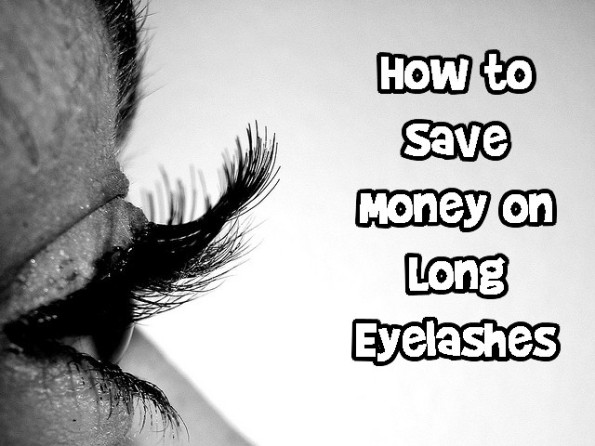 I have for the longest time, been content with my eyelashes.  I tried false eyelashes (applied professionally by a make up artist for bridesmaid make up) and liked the look but they would always come undone in a couple of hours and I would always have an edge of the false eyelash peeking up.
I then had a friend apply eyelash extension for the first time ever and I was in love!  That is until 2-4 weeks later when the eyelashes start falling out and you are left with a weaker, shorter eyelash than before... or until your false individually glued on eyelash starts flipping upside down and doesn't align with the rest of your eyelashes.
Finally, I recently met with a friend who I asked if she was wearing eyelash extensions because her eyelashes were so long and thick.  She then told me that she was using Latisse.  She admitted that it was a splurge, but she is happy to pay the extra cost.
Here are the different types of eyelash lengthening options, a little bit of the pros and cons they have, and how you might be able to save money on them.
Latisse
Originally meant to be a medication for glaucoma (too much pressure in the eye), researchers notice that one of the side effects was that the subjects eyelashes became long and thick from the glaucoma medication.  Now it is also marketed as Latisse (if you can remember Brooke Shields and her celebrity advertisements for Latisse).  It is FDA approved and can only be ordered by a medical doctor.  The price for longer fuller lashes is not cheap, it is about $120 for a month's worth of treatment.  Because the eyelash cycle is about 40 days, the cost will never stop because once you stop using it, your eyelashes return to their normal length.  One of the negative side effects is eye irritation, and that this medication can permanently change the pigmentation of your iris, or your eye colour.  So if you have blue or green eyes, it could turn your eyes brown!  Scary side effect for those who love their baby blues.
One way to save money on Latisse is to apply it every other day instead of daily so that you can extend the use of the medication longer.  One of my friend who swears by this has been using it every other day instead of daily and she has seen no difference.  Of course, individual results will vary.
False Eyelashes
Another option to save money is to stick with falsies.  You can buy them for very cheap on eBay and Amazon (for less than a dollar a pair) but don't be cheap on the glue that is used to stick your falsies on.  For more natural fake eyelashes, opt for Shu Uemura eyelashes or Blinking Beaute (mink eyelashes to give you the same look as eyelash extensions).  Although they are more expensive, they can be reused a number of times.
Eyelash Extensions
Eyelash extensions take about an hour to do and can cost anywhere from $55 to $100 and they last between 2-4 weeks.  Eyelashes are individually glued onto your real eyelashes to give you a natural look.  The negative side effects include eye irritation, allergic reaction to components in the glue (like formaldehyde, yuck!), and weakening and shortening of your own natural lashes (because of the weight of the false individual lashes).  Consumer Reports has a list of more risks associated with this.
To save money on eyelash extensions, keep on the look out for daily deals.  I was able to get an eyelash extension and a refill (after 4 weeks) for $45.  If you are going to opt for eyelash extensions, here are some tips to make them last longer from Glamour.
Eyelash Growth Serum
Finally, this is probably the most economical way to save money on longer eyelashes.  There are a plethora of eyelash growth serums out there (similar to Latisse but not medicated).  One that many recommend and is easily accessible is the L'Oreal Lash Serum, as recommended by beauty blogger Kirsten Kelly.  It costs between $11-15 and can be found at your local drugstore.  Proven results after 4 weeks.
I personally have not tried an eyelash growth serum but I think I'm going to try and get the L'Oreal Lash serum to give it a try.
Of course, we are all beautiful and should be happy in your own skin, but sometimes long eyelashes can make one feel extra pretty and extra glamorous.
Bargainmoosers, what's your favourite way to save money on long eyelashes?  Have you tried the L'Oreal Lash Serum?
Photo Credit: Brittany Bush Bolay