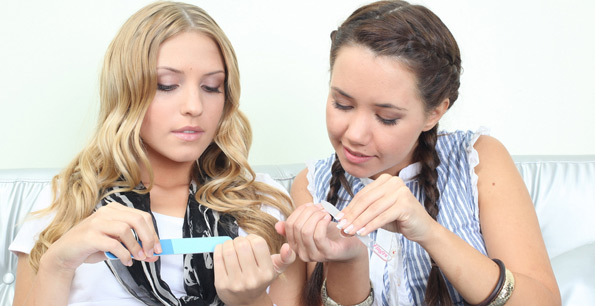 With the number of reality shows on the air today about housewives living it up in their mansions, it almost seems like it's the norm to have an in-house hair and make-up team at your beck and call. Although this may be standard practice for women who get a paycheque for flipping tables and pole dance on camera, for us regular folk who are living on a budget, we need to be our own beauticians. Sure, we may not have as many galas or photo shoots to go to, but every woman needs to know how to get glammed up when the occasion arises.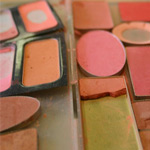 In today's information-overloaded society, there really is no excuse not to know how to create a smoky eye or a glossy lip. There are thousands if not millions of do-it-yourself make-up tutorials on Youtube, and almost every celebrity make-up artist has at least one how-to book on the shelves of Chapters or your local library. If you are more interested in learning the basics before hitting the big leagues of eyeliner design, then there's sure to be an episode of What Not to Wear airing at least once a day on TLC, from which you can learn some great tips for everyday make-up from series regular Carmindy.
As important as make-up is to making sure you look your most glamorous, keeping the Bert unibrow at bay is just as important. Although there are a number of places you can get your eyebrows threaded at for as little as $7, in my experience those places are usually hard to find or hard to get to. The more convenient places charge upwards of $15 per visit, and depending on how often you need this done, you might end up paying $15 every month just to shape your eyebrows. Are you comfortable paying close to $200 a year to get a few hairs plucked? If your answer is no, then go get some tweezers and eyebrow trimmers, and start plucking that unibrow yourself.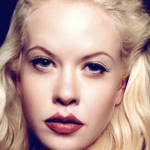 Once you've finished beautifying your face, it's time to make sure your hair is as healthy and shiny as possible. Maybe it's time to consider getting some highlights or changing your hair colour to freshen things up. If what you have in mind is fairly straight forward, I'd suggest skipping the salon and doing the job yourself. Getting your hair dyed at a salon can easily cost a few hundred bucks, whereas you can get the same dye at your grocery store for less than $20. If you'd rather not risk accidentally turning your hair bright red, you can get your hair coloured at most beauty schools for half the price of a professional salon. Just make sure you've cleared your schedule for that day. It will be a student who does your hair and depending on how much hair you have and how little experience they have, you may be sitting in that salon chair for a while.
Last but not least, let's not forget about taking care of your nails. As much as you may love treating yourself to a mani-pedi, it should always be considered just a treat. Otherwise, you should be cutting, cleaning, and painting your nails at home to cut down on costs.  As unimportant as it may seem to keep your nails looking good compared to making sure your foundation isn't two shades too dark, a nice coat of nail polish can really tie your whole look together. I'd say it's on par with adding a few accessories to your outfit or wearing a hint of perfume. If you are trying to build up your nail polish collection, I'd suggest choosing soft neutral colours to start, before purchasing that neon pink that also glows in the dark. Another tip to ensure your nail polishes don't dry out before you've had a chance to use them, keep them in the fridge to lengthen their life span.
What are some of your money saving beauty tips?

(Image credits: fing'rs, aWee, Michael Benatar, incurable_hippie)