Hip Apotheca: $5 John Masters Soap Bars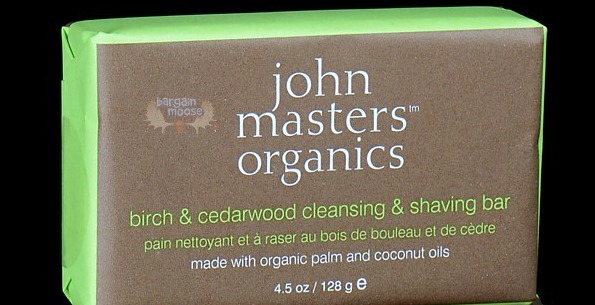 Hip Apotheca Canada has a special deal on John Masters Organics Soap bars. Pick up your favourite combo for just $5 a bar, regularly $11.20.
I have used all three of these bars before. Yup, you are talking to a knowledgeable party here. So here is my take on the bars.
The Orange and Ginsing Exfoliating Bar is perfect if your always have lots of dirt to slog off or are prone to acne on your body and need a good rub down. I would suggest you not use this on your face, but the rest of your body should be fair game. It smells nice and I really loved how good of a scrub it gives. I always end up running out of loofah and not buying one for months so this bar was the perfect combination of soap and scrub at the same time. However, if you have sensitive skin you might want to avoid.
The Lavender Rose Geranium and Ylang Ylang Soap is a nice smelling mild soap that won't dry you out and that will do a good job of cleaning. If you have normal skin this is a good bar for you. For me, I have rather dry skin so the bar didn't quite pack the punch I wanted. However, my husband has used both this and the above bar for months and they both are great for his skin.
My absolute favourite is the Birch and Cedar Wood Cleansing Shaving Bar. Don't let the name deceive you: this soap is multipurpose. Use it as a regular cleansing soap or you can work it into a good lather to shave with. I found this bar packed with plenty of moisture and thus it is one of my favourite bar soaps that I have found so far. I highly recommend it.
Get free shipping on orders of $60 or more or else shipping is $9.99.
(Expiry: unknown)