Healthy Planet Canada Promo Code: 10% Off Everything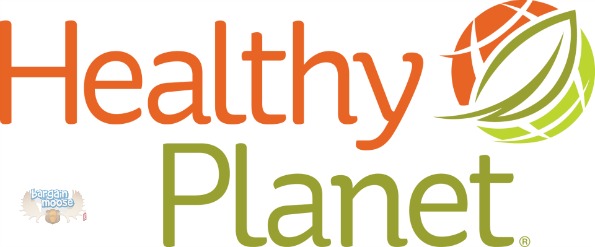 Get 10% off everything you buy at Healthy Planet including bath and beauty, health, food, and much more.
Click here to shop @ Healthyplanetcanada.com now
Coupon Code: JULY15
Discount: 10% off
Expiry: 15th July 2013
Healthy Planet is basically an online health food store. What I love about it is that it has everything, not just select brands and only a few of each item. You can also research an item you are considering purchasing, without the bias of the sales clerk at the store. I usually feel so overwhelmed going into my local health food store, not knowing what most of the products are good for. This way, I can shop with ease, googling the product I'm considering, and not have my toddler knock a shelf full of fish oil to the floor in the process. Plus I'll save 10%.
Looking at the top sellers, I actually use a lot of these products. My most favourite new discovery is coconut oil. I use it all over my skin, even in the summer and honestly, my skin has never looked better. I also cook with it, as was suggested by my trainer, because it is a medium-chain fatty acid, which is good for people with stomach issues, like gall bladder disease (or had their gall bladder taken out like me), who can't digest fats well. I use the Nutivia brand and I would suggest getting the largest bottle, because you will use it up. Was $33.99, now $30.59.
Another recent discovery, which I know has been long-touted, is fish oil. I give it to the entire family and honestly, I think it is partially responsible for the crazy improvement in my kid's grades and behaviour. I hate to sound salesperson-ish, but I'm being honest about this. I use Nutra Sea with the lemon flavour. I just pop it right into their orange juice every morning and they don't even notice. I don't bother with the kid's formulation because they can use the regular. I've also heard it is great for aiding in weight loss, although I'm not sure if I've seen that on me. Was $46.99, now $42.29.
Get free shipping on your order over $39.99.
Don't forget to check the Bargainmoose forum for Healthy Planet coupon codes.