HealthSnap.ca: Exclusive Coupon Code for 65% Off Cosmetics! (EXPIRED)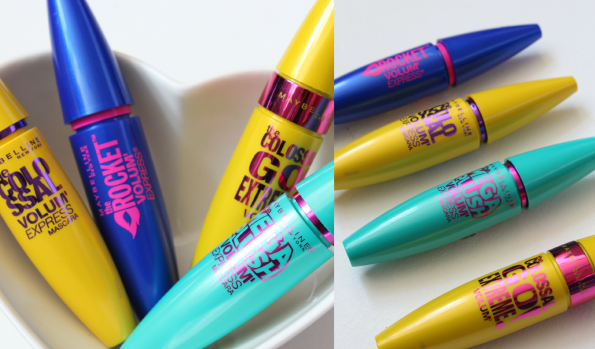 I haven't had a chance to post much about it yet, but makeup is my number one shopping obsession. I can't resist a good makeup deal, and Bargain Moose is bringing you the best makeup deal around: 65% off cosmetics at Health Snap online. This is an exclusive coupon from Bargain moose and it only lasts until Friday, Moosers. Check it out while you can!
Click here to shop the cosmetics section @ HealthSnap.ca
Coupon Code: MOOSE65
Discount: 65% off cosmetics
Expiry: 22nd January 2016
I'm always checking out makeup prices at the drugstore. While some brands are always on sale, others rarely have discounts for more than 30% off. With this sale, you have access to at least 6 big drugstore makeup name brands at 65% off! A-m-a-z-i-n-g! You can take advantage of this sale by buying mascara for the months ahead, since you shouldn't keep your mascara for more than one month for hygienic reasons. I always stock up on a good sale and keep unopened items stashed away.
My favorite drugstore makeup brand is also the priciest. You've guessed it, it's Revlon! Some of their products easily compare to high-end makeup brands, and at 65% off you can get them at real steal! The Revlon Nearly Naked Pressed Powder is one of my go-to products. I use it as an everyday powder for light coverage. You can barely tell it's on, which is how I like it. I start by putting on some concealer then put this powder all over my face, it does a beautiful job for a natural look. It was $12.69 but is now down to $5.02. I can't believe this price!
Like I've mentioned before, mascara is always a good thing to buy on sale. Some of my favorites are in stock at Health Snap, like the Maybeline Volum'Express The Colassal Mascara. With our coupon code it comes down to only $3.79. Looking to try a new mascara? Why not test the CoverGirl LashBlast Bombshell Curvaceous Mascara. It was $12.79 and is only $5.06 with our coupon.
If you buy for more than $50 after your coupon is applied, shipping is free. There is also the option of instore pickup if you live nearby a Health Snap location. My friend and I will be placing an order together to save on the shipping. This idea might appeal to you if you know someone who would be interested in a crazy-good-makeup-deal.
Check out our Health Snap Coupon Codes and our Bargain Moose Exclusive Coupons for more great deals.
Moosers, who loves makeup just as much as I do?