Get 18,500 Shopper Optimum Bonus Points When You Spend $75 @ Shoppers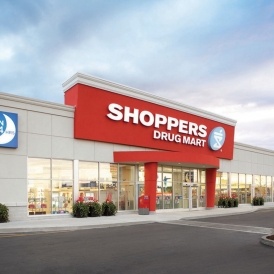 This offer is back - this time it is available on Sunday June 19th and Monday June 20th! So are you planning on heading over to Shoppers Drug Mart? You should! When you spend $75 or more at your local Shoppers, you will get 18,500 Shoppers Optimum Bonus Points. Those points alone are worth $25 on a regular day - but your best bet is to stash them until a Bonus Redemption Day!
This Shoppers Drug Mart offer is valid on Sunday, June 19th and Monday, June 20th 206. Of course, you will need to have your Optimum Card handy. These offers are pretty rare, I find. So if you want to easily earn more points - then now is the time to do so. This offer does pretty much apply to everything, except the usual exclusions like bus tickets, lottery tickets, etc.
Be sure to have a browse through their online flyer too - so you can see what you want to spend that $75 on. During this promo, they have Coke or Pepsi products (6 pack) on sale for $2.49, Irish Spring Body Wash and Softsoap Body Wash for $2.99, Christie Cookies and Christie Crackers for $1.88 (yum), No Name Butter for $3.49, Lays Chips for $1.88 and so much more.
(Expiry: 20th June 2016)