Fruits & Passion Canada: Free Waterless Hand Soap In-Store!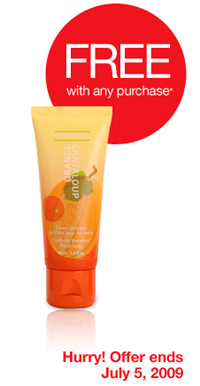 Here's a great printable coupon for Fruits & Passion Canada. If you print and present it in-store, you will get a free full-size waterless hand soap. You have to make a purchase to claim the freebie, but I'm sure there are loads of gorgeous items in-store that you could buy.
The regular price of the waterless hand soap is $6.50! The free coupon expires on the 5th of July 2009.
I wonder what this is like. Waterless soap?? What next - dry showers!?
Thanks again Wench!