Dove Spa Free Spa Treatment (Toronto And Oakville)
This Canadian freebie is a little bit geographically restricted, but I'll post it up in case anyone is from those areas. If you live in the Toronto or Oakville region, you can apply for this freebie. Just register on the Dove Spa website for a free gift!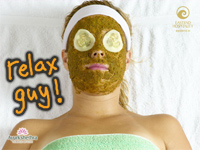 When you land on the DoveSpa.ca website, click the "more info" link towards the bottom right, where it says about registering and receiving a free gift. They will email you a coupon for a free 45 minute Facial Treatment with a complimentary skin analysis and a free 30 minute personalized facial! That's a really lovely freebie!
Thanks BIJI KURIAN!