Condoms4Canada: Exclusive Coupon Code For 5% Off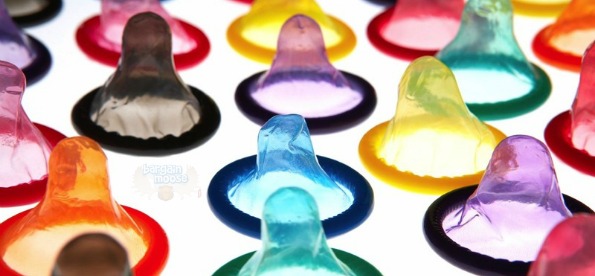 Condoms4Canada has given Bargainmoose an exclusive 5% off any order with coupon code. They also offer free shipping on orders of $29 or more so you might want to stock up a bit.
Click here to pick your product @ Condoms4Canada.com now
Coupon Code: C4C_Bargain_Moose_2013
Discount: 5% Off
Expiry: 31st May 2014
The coupon can only be used once per account.
The company carries a variety of brands, many I have heard of, like Durex, Lifestyles, and Trojan. However, they also have some brands that I have never heard of before: Kimono, Beyond Seven, Ria Wrangler, and Unilatex. Personally I am all about fun so these Beyond Seven Studded Condoms (10-pack) for $7.95 regularly, or $7.55 after coupon really tickles my fancy.
Most guys I know carry condoms in case the occasion should call for it, but I am surprised at how many women neglect to carry condoms themselves in case the mood strikes (or a really hot guy flirts). Women in this day and age should not depend upon their partner to ensure their own sexual health. My husband always says "safety first" and that is what condoms are all about: safety. Whether you are single, in a relationship, or married and wanting to postpone children, condoms are effective protection. Even if you are on birth-control: it is better when combined with a condom. It reduces stress if you forget to take a pill too. Been there, done that.
Do remember that condoms have expiry dates and I highly suggest using them as a rule - not a guideline. So if you stock up... make sure it is a quantity you can get through in the next few years! I know most condoms have very generous expiry dates (2 years or more usually).
I hope our Moosers will check out Condoms4Canada and enjoy using this code and their products. For any future Condoms4Canada coupons check out the forum.