Clorox Canada Printable Coupon: Save $2 On Brita Water Filters Or Filtered Water Bottles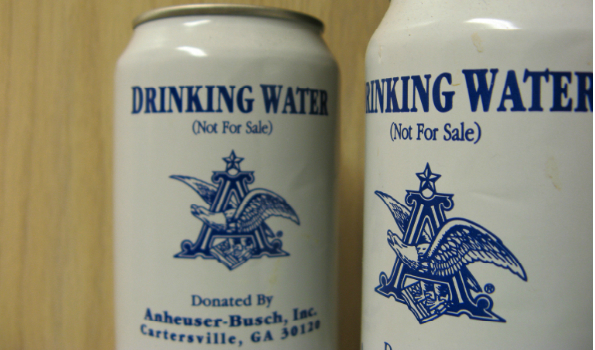 Live in the city? You should probably filter your water and save $2 while doing it with Brita products.
I live a little bit out of town, so I have a well and my water is fantastic. Well, as fantastic as water can be. I'm not a huge water drinker. When I lived in the city, I was even less of a water drinker. The water in my particular city is so chlorinated that it smells like a pool. Even after all the chemical treatment they do to it, it still tastes and looks horrible. It's yellow. I've lived in the country pretty much my entire life, so I never needed a water filter. I always had well water. When I moved here for school, I was just renting a room and my landlady had a water cooler set up in the kitchen for her tenants. When I moved out to my first apartment by myself, well, that's when I looked into getting some cans of drinking water from Anheuser-Busch. After I found out that it is Not For Sale, I got a Brita tap filter.
I don't know how well each of the Brita branded filters and bottles work, or how Brita compares overall, but I do know that with the tap filter, my water tasted less like I swallowed a gulp of pool water and that's enough for me! Both of these coupons are medium-long range deals and aren't individually numbered, nor do they require logins, so you can print a bunch and use them for the next two and a half months or so. If you can combine these with a store sale, you could make out like a thief!
These coupons are for in store only, so there won't be any shipping cost unless you have a really, really terrible grocery store.
(image Credit: Justin Taylor)
(Expires: 31st October 2013)