Clementine Fields: Sale on Natural Beauty Supplies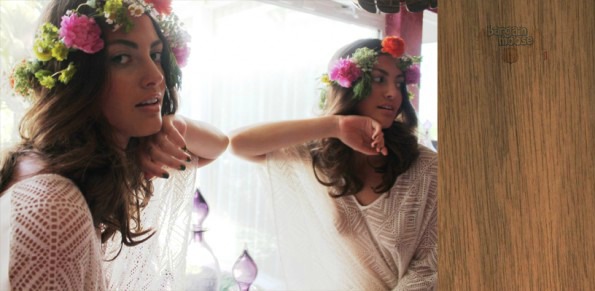 Clementine Fields is one of my favourite online websites for all natural cosmetics and personal care supplies. I call it one of my favourites because it is one of only three places that I shop for my beauty products. Currently, they have loaded up a sweet sale section full of perfume, lotions, oils, and more.
Kahina is a high-end natural beauty brand. They make amazing creams, lotions, and oils to nourish and rehydrate your skin. The Kahina Giving Beauty Facial Lotion is currently on sale from $75 down to $56.99. Like most of Kahina's products, reviewers are enamoured with the product.
I had recently experienced an extreme eczema flare up on my face, neck and chest and this cream was gentle and rich enough to give relief. It's also not so rich that it would cause pores to clog if used for everyday routine!
I have wanted to try Kahina for a while, but they have always been out of budget. If you are looking for amazing body oil, then try One Love Organics. This One Love Organics - Vitamin C Body Oil (original packaging) is on sale from $70 down to $45.99. The 120 ml bottle has a shea oil and shea butter base with sunflower oil, olive oil, and other great ingredients. The pump mechanism will make sure you do not accidentally take more than you need.
Recently, I fell in love with sea salt scrubs. Few things make my body feel more pampered than a gorgeous salt scrub with essential oils. I feel clean and my skin becomes awfully soft. This Sólas Jasmine & Geranium Sea Salt Body Scrub is on sale from $24.99 down to $15.99.
Perfume is one of those products undeserved by the natural beauty industry. They just do not have the scent palette or the staying power of chemical perfumes. However, Lurk Perfume has come out with perfumes that may just satisfy you. The Lurk Perfume - RSW 005 is on sale from $66 down to $42.99. One reviewer considers this scent the best of the Lurk perfumes.
For the summer, pick up a bottle of natural Sheswai Lacquer - Good Vibes on sale from $16 down to $10.99. That bright yellow colour is fantastic for the summer sun.
Receive free shipping on orders of $75 or more. Orders under $75 pay an $8 flat rate. Spend $200 or more and receive a free W3LL People product.
(Expiry: Unknown)