Clementine Fields Canada Coupon Code: Exclusive 15% Off Select Brands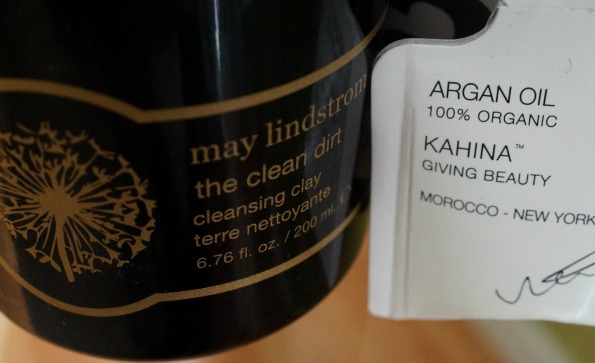 Clementine Fields Canada has given Bargainmoose a lovely exclusive coupon code just for our Moosers! Get an exclusive 15% off May Lindstrom, Zoe Organics, Kahina, and Revolution Organics from Clementine Fields this week.
Click here to peruse @ Clementine Fields Canada now
Coupon Code: bargainmoose
Discount: 15% off select brands
Expiry: 18th October 2013
I am pretty excited about this coupon code because it was sort of a personal request of mine from our lovely coupon gal Elanor, who we don't mention nearly enough on the blog. Eleanor is one of the girls who works hard on the Bargainmoose to get exclusive coupon codes for our Moosers!
I wanted to talk a bit about each of the brands that this coupon includes. I have experience with the May Lindstrom line; This is a luxury line that not everyone can afford, and I certainly have the cheapest of her products: May Lindstrom Skin The Clean Dirt. It costs $60, but comes down to only $51 after the coupon. It is a fantastic all natural skin cleanser in powder form, so it lasts forever. I love getting it wet, hearing it foam up, and then spreading it on my face almost like a mask. I usually climb into the shower to rinse it off. It feels like a wonderful little renewal ritual for me. I love this product!
I have never tried Zoe Organics, but they are very affordable for all natural products and they are geared towards mothers. You can pick up some Zoe Organics Diaper Balm for $16.15 after coupon (reg. $19), Belly Butter for $30.60 (was $36), and the legendary Everything Balm for only $10.63 (reg. $12.50). They also have baby gift sets and pregnancy gift sets that are lovely, and pretty affordable after our exclusive coupon code.
I have also tried several samples of the Kahina brand, and both were quite lovely in scent and texture. I think they are best known for their argan oil and the use of argan oil and high quality oils in their products. They are a bit more expensive, but I have read plenty of natural blogs that love this company to pieces. You can pick up 30ml of Kahina Argan Oil for $30.60 after coupon (reg. $36) or if you already know how much you love the product, then go for the 100 ml for $69.70 (reg. $82). Argan oil "moisturizes on contact, improves skin elasticity, calms irritation and redness, fights against free radical damage that causes signs of aging, and balances sebum production over time."
Lastly, our exclusive coupon can be used for Revolution Organics. They produce lip balm, lip gloss, and an all-purpose all-over balm for your body. I am mostly interested in the latter balm, and plan to buy it once my current balm runs out. The Revolution Organics All Over Body Balm is only $24 and comes down to $20.40 after coupon. It has over 22 uses including: smoothing rough knees, relieving chapped lips, conditioning dry hands, taming unruly eyebrows, and more!
If you have any questions about what products are best for you, be sure to send a message off to Clementine Fields. They are really friendly and very helpful in trying to find what will work best for your skin.
Shipping is free on orders of $50 or more.
For this any any future Clementine Fields coupons be sure to visit the forum.
(Image credit: Avigayil Morris)