Candied: Re-Grand Opening Sale 10 - 20% Off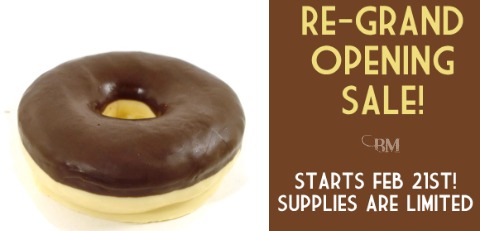 Candied is celebrating its Re-Grand Opening with an awesome sale! You will get 20% off all soap products and 10% off all lip balms, perfume oils and body frostings. This sale starts Feb 21st (tomorrow!) and ends Feb 26th. No code is needed.
I have drooled over the Candied Soap Bakery for ages, I think I will invest a little 'dough' this time! :-D Their products just look soooo glorious!
Here is my 'wants' list from Candied:
I could eat them all! :D :D