Canadian Freebie: Memory-FX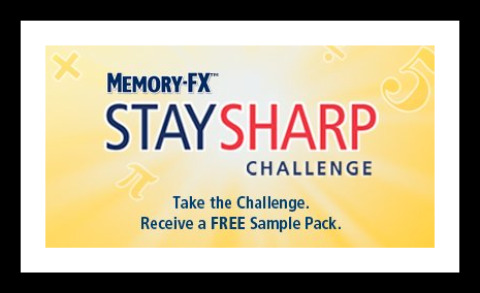 Memory-FX is from the makers of Cold-FX (something my Father swears by). The makers of Memory-FX say the benefits of taking it are to: enhance overall brain function, improve mental focus, reduce mental fogginess, and enhance memory as you age.
You don't have to take the 'challenge' afterwards to get your free sample, but you do need to confirm your address via the email they send you. The sample is a 14-day supply of Memory-FX. It says I should receive my free sample in 3-5 business days, sweet!
Go freebies!
P.S. Somewhere in their fine print it says this promotion ends Dec 31/09 or while supplies last, however, a friend of mine signed up for it a couple weeks ago and told me she got her sample. So if you get your sample, drop us a line! I have signed up for mine and will do the same.