Canadian Freebie: Biotrue Contact Lens Solution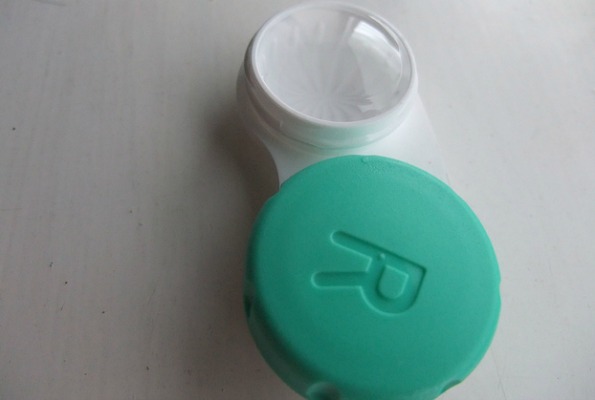 Bausch and Lomb is throwing us a little freebie that is perfect for your suitcase. Click the link and fill out a short form to receive your free sample of Biotrue contact lens solution.
Bausch and Lomb is throwing us a little freebie today that I am taking with me on my next trip. Once you visit the Biotrue website, they ask you to take the Biotrue challenge and test the product. When you first arrive, there is a short survey asking what contact lens solution you use. After submitting your answer, you are asked for your contact information to ship your free sample. A confirmation page pops up and your free sample is on the way. Biotrue states that you should receive your sample within two to three weeks. I also received an e-mail confirmation almost instantly saying my sample was on the way.
Biotrue is a combination solution for your contact lens. The solution mimics the PH level in your eyes and tears to give your eyes more comfort. This liquid tear solution is designed to help keep your eyes lubricated all day for the entirety of the time you wear your lens. This solution also disinfects and helps manage the protein build-up that can happen while wearing your contacts. I do not suffer personally from dry eyes with my contact lens, but know many people who have challenges wearing contact lens. A product that helps to keep tears between your contact lens and your eyes will also help ensure you can wear your contacts comfortably for longer. This solution is one more step to helping you keep your eyes clean and healthy.
The picture shows a sample size bottle of contact solution and a contact lens case. Biotrue does not specify if the contact lens case comes with the sample solution. I did receive a Biotrue sample for free in the mail last year and it did include a free contact lens kit, so I hope the same will hold true for this kit.
Requesting your sample is step one of your options. If you choose, you can simply request your sample and you are done. Or you can come back to the website and tell Biotrue if you felt a difference with their solution. Biotrue has a contest going right now that you can enter every day for a chance to win a $150 Spafinder gift certificate. This contest continues through May, but freebies usually only last for a limited amount of time. If you want one, grab it now!
Image Credit: Lee Haywood
(Expiry: 26th May 2015)