Canadian Coupons: Stinky Breath? Get Cheaper Listerine!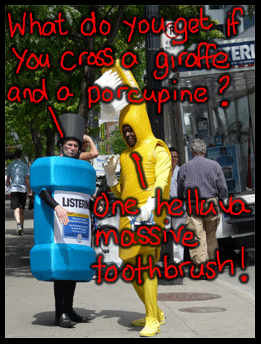 You know when you get up in the morning, and people say you have kitten breath? Awww that's so cute. But I don't get kitten breath. I get raptor breath. It's as if I've just eaten a raw hunk of pterodactyl breast. If I breathe on things, they melt. I melted my alarm clock last week.
If you're like me, perhaps you go through a lot of Listerine, and could do with all the discounts you can get. This is a printable coupon for a $2 reduction on the price of Listerine Total Care Mouthwash. It will be valid for the whole of 2009, so heaps of time to make use of it! If you're a regular user of this brand of mouthwash, then why not print out a few of the coupons and use them when you are doing your grocery shopping.
Do you like clipping coupons? You can find loads more with the "printable coupons" tag.
Thanks SoulNoir.