Bobbi Brown Canada: $25 Beauty Bonus Card With Any $100 Order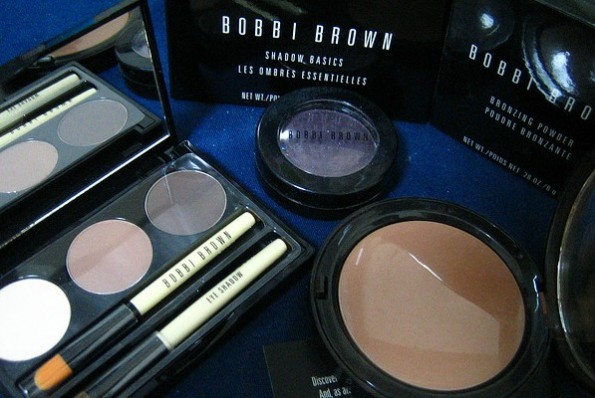 Free stuff alert!  Until August 3rd, Bobbi Brown Cosmetics is giving away a free $25 Beauty Bonus Card with any $100 order!  There is no promo code necessary to redeem this offer.
Are you up on the standards for how often you should replace your makeup?  I knew that mascara should be replaced every three months, but I was recently startled to read that there is a recommended two year shelf life on most powders and pencils.  I would wager that I have eye shadow in my makeup bag from around the turn of the century or even before.  I clearly need to do a pretty major makeup purge.  Now is as good a time as any, considering I love getting a freebie when I'm shopping for stuff I already need.
I recently blogged about another deal at Bobbi Brown that's over, but I did some research on a few of their more popular products, so you may want to check this out before you shop. My research this time took me to Bobbi Brown's Customer Favourite Buffing Grains for Face ($50).  This cute jar is filled with ground Japanese Adzuki Bean Powder and can be added to your own cleanser or used just with water to give your face a gentle yet thorough exfoliation.  I know some days my skin needs more exfoliation than others, so I like that I can choose just how much of this product to use. Reviews are mostly positive: 94% of Bobbi Brown reviewers recommend this product, and here is what one had to say:
 Scrubbing Bubbles:  That's what it feels like on my face when I add these little grain bits to my lathering tube soap. It feels sooo good! When I rinse my face, it's a true Ahhh moment! The glass bottle is so attractive. I keep it sitting out on my sink. : )
There are another couple of awesome reasons to shop BobbiBrown.ca right now as well; Use the code SKINDUO to get free samples of Bobbi Brown's Hydrating Eye Cream Deluxe and Hydrating Face Cream Deluxe along with free shipping on orders over $40.  On top of that, Bobbi Brown always throws in a complimentary sample at checkout with any order.  I was able to choose between a Hydrating Face Cream Sample Packette and an extra Eye Repair Cream Sample Packette.
Shipping
Bobbi Brown offers free shipping on all orders over $75, so if you spend the $100 to get the free bonus card, you're already there.  If you want to spend less but still get free shipping, that SKINDUO code will get you free shipping over $40.  There are no additional duties on BobbiBrown.ca orders.
(Expires 3rd August 2014)
(Photo credit: alexxis)