Biore Cleanser Free Sample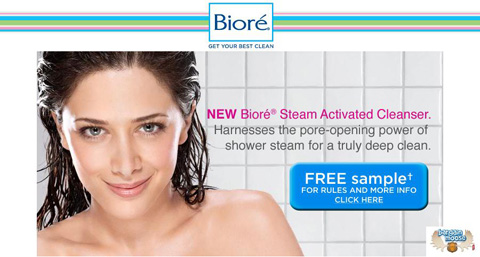 Biore is giving away samples of the new Steam Activated Cleanser.
30,000 Biore Steam Activated Cleanser samples are being given away from now until 13th June 2010 or while supplies last. Simply fill our your contact information to register for a free sample. You must be 18 or older and samples are limited to one per person, email address, and /or household. You can expect the sample to arrive 2-4 weeks after signing up.
Biore has always left my skin feeling really clean, I'm so curious to see how this one works.
(Thanks for the email Emma)