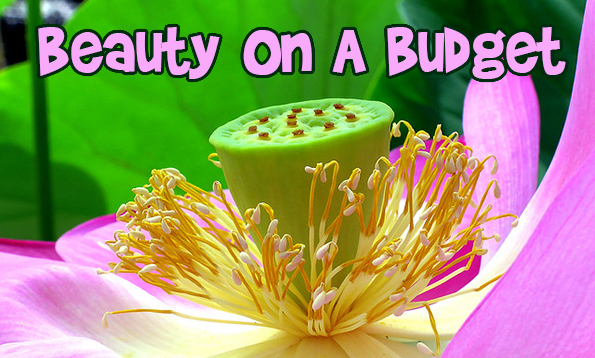 Oftentimes, looking and feeling good comes with a price. For me alone, a highlight and hair cut twice a year sets me back about $200-$400, on an annual basis.  I also go for a pedicure about once to twice a year on special occasions.
According to Investopedia, the average American woman spends about $86 a month on cosmetics, hair products, and skin care products and anywhere from $1000 to $7000 a year to cut and style her hair.  Considering just cosmetics and skin care, $86 a month works out to be over $1000 per year.  That's a lot of money.  Instead of buying cosmetics that you try once and don't like, or cosmetics that don't last very long, you could be spending that money on a week-long trip to an all inclusive resort in Cuba: just sayin'.
Therefore, it makes sense to look closely at your beauty budget and to find ways to reduce the cost of feeling and looking good. After all, beauty is really only skin deep.
Here are some ways that you can be gorgeous on the cheap:
Go to School
No, I'm not talking about going to school to learn to cut, colour, and primp, but going to the local school to be a practice subject.  Pedicures, manicures, and facials do not require too much skill or expertise, and are pretty hard to mess up, to be honest.  Check with your local school to see if these are offered.  For example, Blanche MacDonald, which is a well-known make up artist school in Vancouver, offers free mini-manicures and make-up applications every Friday and Saturday at a beauty store, Curlique.
If you're a bit more gutsy and are open to new do's, you can get your hair cut or coloured by students.  Oftentimes you can find hair stylist apprentices needing to have a specific technical cut (for example, a bob) and they will offer these services from fancy spas (like Aveda) for a deeply discounted price (or even for free).  To find these, just look it up on Craigslist.  My sister has received a few of these cuts and has been very happy so far, and paid very little for the services.  The only drawback is that you have to go according to their set times, which are usually during a weekday.
Don't Go During Peak Times
Another tip for discounted manicure and pedicure or even facial services is to go during the non-peak times.  Tuesdays and Wednesdays are when most nail salons offer a 20% discount just because.  To save $10 off a $50 manicure and pedicure is certainly nothing to sneeze at, especially if this is a monthly or regular expense.
Go for a Nomad
The Savvy Miss website recommends that you go for a stylist who can come to your home or who doesn't have to pay salon chair rental fees.  Less overhead means less cost imparted to you.  In the past, I have tried going to a hair stylist in her home and it worked out well, she charged me much less than I would have paid at the salon.  However, I did have to pay in cash which meant less points on my credit card.  Also, if you ask around, you might have a friend or an acquaintance who does hair on the side in her home.  I have a friend who does this on the side; she charges much less than salon prices and does a great job with hair.
Raid Your Fridge
There are a lot of beauty products right in your own home that are natural and are at a fraction of the cost of brand names.  Total Beauty has some great tips on natural beauty products available that do not cost an arm and a leg.  For example, you can make your own body scrub with sugar or salt and some oil, use strawberries and yogurt on your face as an acne fighter (strawberries naturally contain salicylic acid, which is one of the main ingredients in a lot of acne products), and use a ripe banana as a skin moisturizer (use half a ripe banana and apply on skin, leave on for fifteen minutes and rinse off).  These budget beauty tips are great because they are natural and literally cost pennies.
Bargainmoosers, do you have any other tips for beauty on a budget?
(banner image credit: Hawaiian Sea)