Bath & Body Works Printable Coupon: 20% Off Store Wide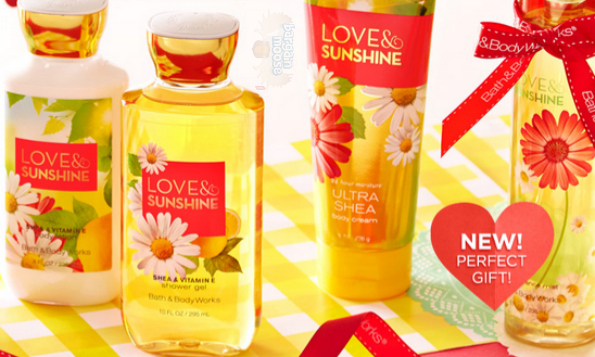 We do not often post just printable coupons, but Bath & Body Works is a very popular store! Anna posted this offer here on our Facebook page and it got popular quite fast, so we thought we had better share it here on the blog as well. Score 20% off your in store purchase with this printable coupon.
I have not purchased anything at Bath & Body Works for a long time, but my favourite product was their foaming hand soap. The various scents they offered were absolutely delicious, though a certain Warm Vanilla Sugar fragrance they had at the time was my favourite. I liked the foaming property because my hands always felt cleaner and, when using foaming soap, I tended to wash my hands more often than with regular soap. I think that is because I really like the texture of foaming soap as opposed to the feel of regular soap.
I happen to be a bubble bath addict. I adore having tons of bubble floating around the tub and then styling them around my body and into mounds on my body. A bottle of bubble bath retails around $14, but often qualifies for mix and match deals, which should combine with this printable coupon. I would like to try Paris Amour and Velvet Sugar. Online they are advertising a buy three, get two free or buy two, get one free deal. I am not sure if it will be the same offer in store.
Scentportables also have a mix and match deal on right now. When you buy four of the holders or refills, you will receive two free. If you just purchase three, then you will receive one for free. I hope that this discount is in store as well. Both this and the bubble bath promotion above would be wonderful to combine with the extra 20% off in store coupon.
The coupon is not valid on gift cards, sale, or outlet clearance merchandise according to the fine print. However, I would still try sale items anyway - as there is no harm in trying. You can always decide not to buy them if the coupon does not apply at the till.
You only have three short days to use this coupon code so boot up your printer! There is a limit of one coupon per person.
(Expiry: 8th February 2015)