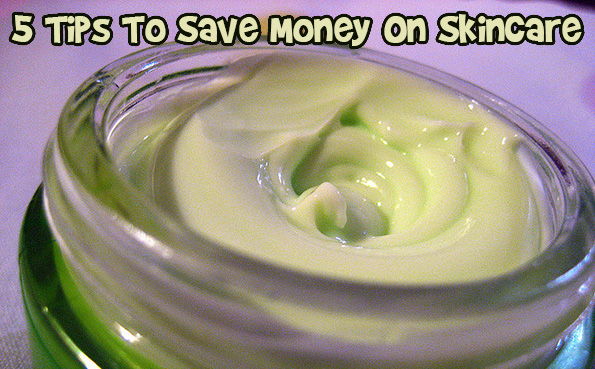 Skincare can be very expensive, but of course, well worth the investment.  With the increasing worries of what is actually in skincare products (and the fact that we are absorbing this into our skin), many people are opting for more natural options.
Making your own skincare can be a great, self-sustainable option that is good for your body and good for mother earth.
Here are three do-it-yourself skincare recipes that will have you making more!
#1. Citrus Facial Refresher
From Corrine's Kitchen Spa, this recipe makes a perfect spring or summer spritzer to freshen your face up especially when the weather is hot and drying.  With this, you won't need to buy the expensive Evian water spritzers anymore!
It takes eight hours to make (just because you need to let it sit) but it is super easy.
All you need are:
2 lemons (only the peels)
A vitamin C tablet
2 cups water
Small spray bottles
Instructions:
Boil water in a small saucepan
Add vitamin C tablet and dissolve it
Put the lemon peels in a separate glass bowl
Pour the hot water over the lemon and cover with plastic wrap
Leave it overnight to steep
Pour the mixture into spray bottles and leave a small peel in each spray bottle
#2. Yogurt Cleanser
(Image credit: Kiya beauty)
This is a recipe created by dermatologist Dr. Shamban from the show "The Doctors", from the blog beautylish and is meant for oily, acne prone skin.  The zinc and lactic acid in the yogurt helps smooth the skin, and the enzymes help to reduce pore size and moisturize.  The baking soda acts as a gentle exfoliant to get rid of dead skin.
What you need:
2 Tbsp yogurt (plain)
1 tsp baking soda
1 tbsp apple sauce
Instructions:
Mix all ingredients together by hand
Massage into damp skin
Rinse off with tepid water
Use once a day
#3. Apple Skin Toner
This recipe is from Gaiam Life, an authority on organic lifestyle.
This toner is intended for slightly oily skin because the witch hazel acts as a gentle astringent.  A lot of people swear by vinegar to keep the acne away because it keeps the pH of your skin balanced.
What you need:
2/3 cup witch hazel
1/3 cup apple cider vinegar
Few drops of lavender (or other essential oil)
Instructions:
Mix well into a clean glass bottle
Shake well before use and apply on cotton pad and massage into face
#4. Find an All-In-One Product
Find a product that is gentle enough to use as an all-in-one product: one that can be used as hand soap, body cleanser, facial cleanser, and even as shampoo.  One that comes to mind (that smells great and is organic) is the Dr. Bronner's castille soap.  You can find it in most organic grocery stores or even buy it online in bulk on Amazon.ca.  They have different scents, including almond, baby mild, citrus, eucalyptus, peppermint, lavender, rose, and tea tree.  You can get an entire gallon (which will probably last the entire family for a year) for under $65.
Not only does it help keep everything nice and clean (without all the parabens crap we are all worried about) but having one soap that does everything keeps your bathroom from looking too cluttered.
#5. Scrap the Spa Stuff:
If you're not into making things yourself and would rather buy store-brand, it might be reassuring to know that there is little difference between expensive department store brands of skincare products and drugstore brands, especially if they all contain the same active ingredients.  Dr. Cheryl Burgess on the Oprah.com website indicated that price alone isn't a huge factor in the strength and efficacy of skin care products.  If the drugstore brand and spa brand have the same active ingredients with the same concentration, then you're not necessarily better off buying the more expensive option.
The skincare industry is huge, with every new marketer vying for your attention and your hard earned money.  Just because it's expensive does not mean that it is effective.  Taking a bit of time to make your own skin care products reassures us that what we are putting on our face isn't full of unpronounceable ingredients.  On top of all these tips, probably the easiest way to ensure your skin looks fresh is to make sure you drink at least eight glasses of water a day!
 Bargainmoosers, do you have any favourite DIY skin care tips?
(banner image credit: sunshinecity)