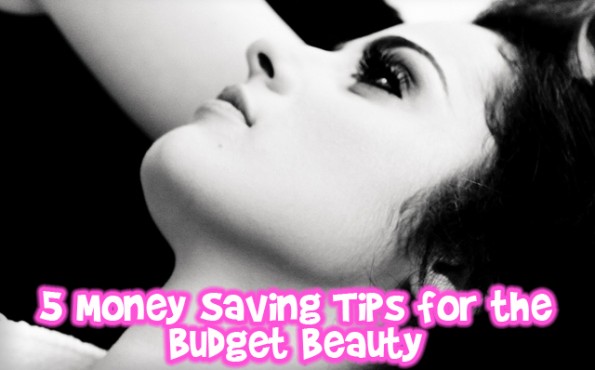 When it comes to frugal beauty tips, I bet you've heard it all before: make sure to get plenty of sleep, drink lots of water, and don't forget to maintain a balanced diet. Although those are very valuable pieces of advice, if you want to start saving money on your beauty regiment today, then drinking a gallon of water and sleeping in 'til noon won't be much help to you. Instead, follow these 5 tips on how to save money on beauty products right away and what you can do to stretch your every dollar in the beauty department and salon.
1. Get free samples
The best way to find out what beauty products work best for you without having to spend a bunch of money on trial and error is by using free samples first. Be it a fragrance, cosmetic, or hair product, there are a number of samples you can test for free through websites like Sample Source. Bargainmoose will also often post any freebies we find and you can sign up directly with them to get your free stuff. Alternately, you could make a trip to your local department store or makeup boutique like Sephora or MAC and take advantage of one of their complimentary makeovers.
2. Buy on sale and in bulk
Beauty products always go on sale, so if you want to save major moolah, you need to keep your eye out for any deals and make sure to stock up. Since most cosmetics and other beauty products don't start to expire until they are opened, if you know you will need to replace your mascara or foundation every few months, then buying in bulk at a discount is a great money-saver.
3. Take care of your beauty products
To get the most bang for your buck after leaving the beauty counter, you need to take measures so those products will last as long as possible. Typically, this means keeping those items in cool, dark places (especially anything with SPF in it), but in regards to makeup specifically, it also means keeping your hands off the goods to prevent the spread of nasty bacteria. Another great tip found on The Fashion Spot is to mix a bit of acetone nail polish remover into any clumpy or dried out nail polish bottle in order to give it new life.
4. Be frugal and DIY
Although it's much easier and more convenient to just pop into the drug store and head straight to the beauty aisle, there are a number of products you can DIY for pennies on the dollar using ingredients you already own. For instance, if you need a new blush, this recipe developed by Jillee over at One Good Thing is a great, cheap alternative to the bigger brands. If you have always wanted to have your own personal scent, grab some essential oils and follow Off Beat Home's instructions on how to make your own perfume. As far as facial moisturizers go, Inhabitat demonstrates just how easy it is to make your own organic and chemical-free version at home.
5. Skip the salon
Last but not least, hair maintenance can be incredibly expensive, especially if you go to the salon for a trim every 8 to 12 weeks as recommended by stylists. However, if you're on a budget the first thing you should do is to get a low-maintenance hair style that won't force you back into the salon chair every month. The second thing you should consider is maintaining that hairstyle yourself at home. That means trimming your own bangs and split ends, and dying your own hair with an at-home hair colouring kit.
Bargainmoosers, what do you do to save money on beauty products and services?
(Image: Regis Andrade)