20% Off Exclusively for Bargainmoose Readers + Free Delivery + Free $22 Value Gift With Over $55 Purchase @ Trade Secrets Canada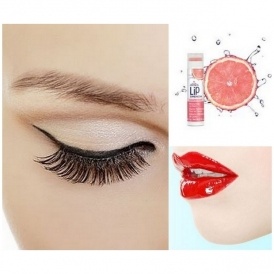 If you have ever wanted to shop for high quality salon products, now is the time. Trade Secrets Canada is offering our Bargainmoose Readers an exclusive 20% discount site-wide, even on sale items! This is all in celebration of the up-coming Canada Day.
In order to receive this special offer, you must enter the code MOOSE20 in the promo code box upon checkout.
Shipping is free and there is a free bonus offer if you spend over $55 (after your 20% discount has been deducted.) You will receive Free Big Sexy Hair Powder Play - 15g, that has a value of $22. Add $55 (before tax) worth of products to your shopping cart and this item will automatically be added. (If you don't see it there, you can refresh or press F5 to reset your page.)
I really want to try the Big Sexy Hair Hair Powder Play, from the description it looks amazing: "You can add big volume and texture with very little product. The powder formula instantly liquefies when exposed to your hair, allowing you hair to absorb the powder more effectively. The white powder turns clean upon contact with hair, and leaves behind no visible residues."
I was quite excited to find this online retailer because of the variety of products they sell. They have a vast number of brand names, and you can click here to see a list of brand names that they carry, then click on each brand name to view the products that are available for purchase. You will note that they sell everything from hair, cosmetics, products for me, nails, skin care, hair removal, organic and natural and more.

One of the items I plan on purchasing will be the Toppik Brow Building Fibers for eyebrows. Eyebrows are such a big thing right now - to style them properly, they should sometimes be filled in a little bit. This powder has rave reviews all over the internet and is one I've not seen go on sale anywhere. For $23.95 minus your exclusive Bargainmoose discount, the price is only $19.16 which is very reasonable for a top of the line eyebrow product. This product will help to fill in your brows, plus there is a special wax to properly set the powder, and to keep your brows holding their shape. You may select from 3 different shades, light brown, med. brown, and dark brown. If you don't know which one to select, I would suggest trying the lighter one that you think. Usually you are looking for an enhancement, but going too dark can be a bit too much for most women.
You will discover all sorts of fantastic buys here - please tell us in the comments some of your beauty finds!
Shipping is free!

(Deal expiry: July 4, 2016 for the 20% off exclusive discount, and expiry is June 27, 2016 for the gift with min. $55 purchase promo)