Zazen Z-OMNI Nano Flat Irons were $90 now only $39.59 & Free Shipping @ Newegg.ca! (EXCLUSIVE)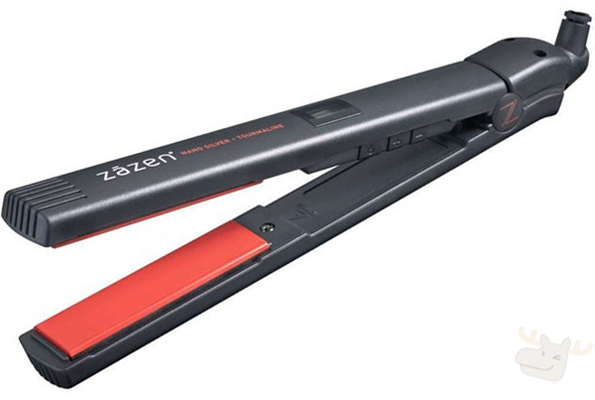 The folks at Newegg.ca have sent us over another exclusive coupon code this week, for a 10% discount on select product ranges on their site. And by using that exclusive promo code, you can grab these Zazen Z-OMNI Nano-silver & Tourmaline Flat Irons at a greatly discounted price. These irons were priced at $89.99, but apply our promo code MOOSE824NWG and you will get them for only $39.59 with free shipping – that's a 56% discount on the original price!
The "Flat iron Professional Zazen Z-OMNI nano" are a Korean brand of hair tools, and the Zazen brand is very popular – I've seen quite a few people with these. They have tourmaline plates which apparently are, "a natural source of negative ions and far infrared heat, eliminates frizz and seals in moisture." Do you have tourmaline plates? What do you think of them?
I actually have GHD straighteners myself, and I've had this set for about 8 years now. They were expensive but they were a great investment for my hair. The pricing on these Zazen irons is really excellent – they're a steal at under $40. In terms of pricing elsewhere, I found the same straightening irons on sale for $79 @ Flat Iron Experts, $98 @ Fabove, and $86 @ Amazon. You can see that the Newegg price is EXCELLENT and outstrips the competition by miles.
(Expires: 31st August 2015)