TigerDirect: CEO's Top 15 Picks - Laptops, Tablets, Components and more!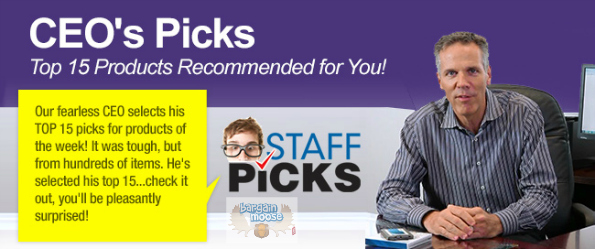 TigerDirect's CEO has HAND PICKED these deals just for you, the consuming public. He slaved over a hot computer for days to bring these deals to you. Blood spilled from his body in order to find these products and lower their prices this much!
Actually, I suspect that didn't happen. David Sprosty is a busy guy so he likely had someone else do it for him. Or maybe he did it himself, who am I to speak for him?
Regardless of who picked them, they picked some great deals. Here are a few of them.
There is one other deal I want to mention but it isn't really part of this sale.. But it kind of is. They had an OCZ 120GB SSD but the deal has already expired. Right now it is actually still on sale but not as much. It is normally $199.99 but you can save $115.02 which brings the price down to a very nice $84.97!
There may actually be an ulterior motive when it comes to this specific sale. TigerDirect has had some bad CEO luck as of late. Their former CEO was fired for some shady dealings as were his brothers. This CEO might be putting himself on this sale so as to endear himself to the public. If he keeps on bringing good deals like this to the table, he is well on his way to a solid public image!
(Expires: Unknown)