Tigerdirect Canada: 24" Sceptre Monitor For Only $169.97 & Free Shipping!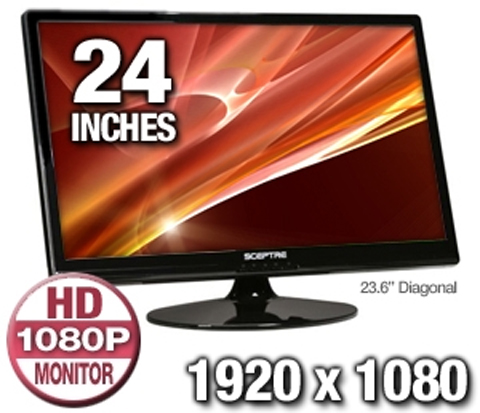 If you are interested in some extra real estate screen room for your computer, Tigerdirect Canada is offering a pretty decent deal on this Sceptre X246W-1080P 24" Widescreen Monitor. It's only $169.97!
Even though it's not a super big brand name, it's still a really decent price for a good size of computer screen. Looking at the user reviews on Tigerdirect, they are mostly very positive too, so this could be a good buy.
P.S. You get free shipping on a $100 spend from Tigerdirect too!