TigerDirect.ca: Staff Pick Sale on PCs and Accessories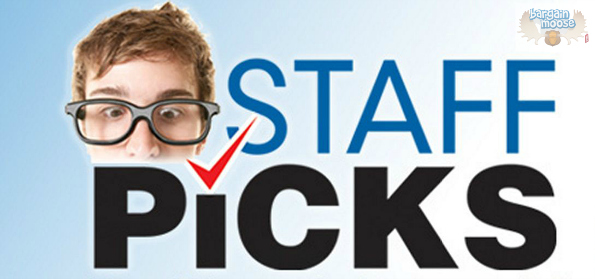 The staff at Tiger Direct Canada is putting some of their favorite products on sale for your purchasing pleasure!
There are some good deals here and some products that aren't on sale at all. The prices might be ok but they are just the regular every day price as far as I can tell. Here are some of the products that are ACTUALLY on sale.
The deals on this one are  a bit scattered so make sure that you verify there is some sort of discount. I hate when companies do this because I know they are just hoping that some hapless consumer assumes they are getting a good deal without doing the research. Another thing to watch out for is coupon codes. A few of these deals require that you enter a coupon code to get the discount.
Regardless, there are some good deals here and I want to point you specifically to the Drobo. I love Drobos. Essentially they are a RAID array in a box. What that means is that anything you put on it is redundant. For example, if you put two 1TB drives in your Drobo, you will have 1TB of storage space. Everything you put on one drive will go to the other. If you have three 1TB drives in there you get 1.5TB of space and everything is duplicated. This means that if you loose a drive, you just pull it out and put a new one back in. All the data from the other drives copies to the new one. The drives are hot swappable too so you just pull old drives and slam new ones in.
(Expires: Unknown, some expire at midnight of 16th October 2012)