The Source: Xbox One Remote Only 96¢ & Earbuds Only 96¢ *HOT*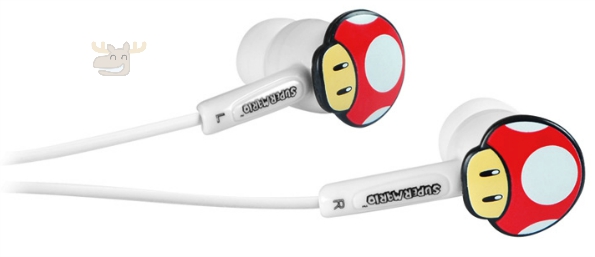 For anyone with a new Xbox One, you NEED this deal! The Source Canada has discounted the Xtreme Gaming Remote Control for Xbox One to only 96¢. Control your Xbox One remotely - without a controller - with this little remote. Use coupon code TS499 for free standard shipping on orders of $1 or more at The Source. Make sure to choose standard shipping at checkout. The Source Canada is also selling a selection of Nintendo Kits that include earbuds for only 96¢ each. Use these earbuds with any device! (see below).
I really cannot find this remote control anywhere else: when it was sold on eBay... it was priced at $4.96 and quite quickly sold out. Other Xbox One remote controls on eBay start at at around $10.53. Those will be about the cheapest competitors you can find as an Xbox One remote control retails for substantially higher at places like Amazon Canada and other electronics retailers.
Now, you may be wondering why you need a remote control for your Xbox One when you have a controller. However, the Xtreme Gaming remote control for your Xbox One has enhanced controls for watching Blu-ray disc movies, streaming movies, and streaming music. I have both a PS3 controller and a PS3 remote and the remote is far easier to use when watching movies.
Now, shipping is free on orders of $1 or more so you are a few cents short. That is pretty easy to make up with other sweet deals like those earbud kits for 96¢.
I recommend this Nintendo 3DS Travel Kit for only 96¢ even if you do not own a Nintendo. Look, the kit comes with earbuds and a DC adapter. The earbuds alone are worth far more than the clearance price of this kit. This kit is sold for $12.12 + shipping on the Amazon Marketplace.
I also recommend this Xtreme Gaming Nintendo Wii U 6-in-1 Starter Kit for only 96¢ even if you do not own a WiiU! The kit comes with a storage case, stylus, earbuds, screen protector, squeeguee, and cleaning cloth. Frankly, anyone who owns electronics can use the stylus, earbuds, and cleaning cloth. You can use the storage case to store all of this in. You WILL NOT find earbuds for under a dollar elsewhere!
(Expiry: Unknown)