The Source Canada Overstock Sale: $140 Off Nikon CoolPix S9400 Camera - Now $140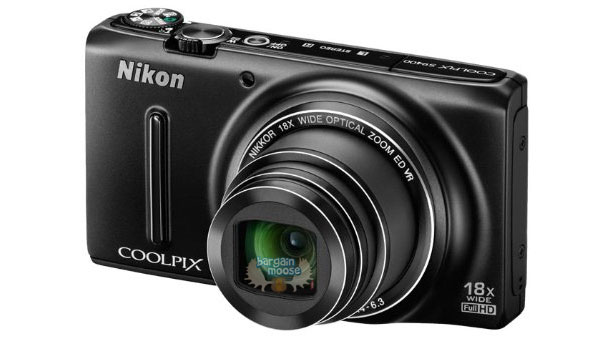 The Source's Overstock Sale is now on with up to 60% off plenty of electronics and among these, I found the Nikon CoolPix S9400 camera on sale for just $140.03, down from an original price of $299.99 (53% off).
The CoolPix S9400 digital camera features the following specs:
18.1 MP
4x digital/ 18x optical zoom range
CMOS sensor
3.0" LCD screen
65MB built-in memory
Li-ion battery good for about 230 still shots
Reviews are mixed on this camera but if you're not a photography pro and are looking for a relatively simple and straightforward digital camera to use, then this nifty camera may just be the one for you. On The Source's page, there are only six reviews with a total of 3.2 stars out of 5, which definitely doesn't paint the most accurate picture with regards to this camera's performance because they're very varied all the way from this 5 stars out of 5 review:
18.1 megapixels, fantastic zoom, and a great price. Small and compact. What more could you ask for?
All the way to this 1 star review:
Received the camera yesterday: can't charge the battery. And according to the service rep, buying and external charger and/or a new battery might do the trick. I would think Nikon could sell cameras that work out of the box. Very disappointed . Won't buy a Nikon product any time soon.
But to be fair, that latter review seems like a fluke and one that can happen with any gadget, even the upcoming iPhone 6! :P
If you want to skip paying the $4.99 flat shipping rate, then you can ship this camera or any other order straight to your nearest The Source store instead. The way I see it though is that compared to the cost of gas that it might take you or even the bus fare (+ your time), it might just be easier to have it shipped straight to your door. Not to mention the fact that I had an order shipped to my nearest The Source store last Christmas and it took some time for it to arrive, or for them to even call me even though the majority of my order had been sitting at their store for a couple of days already when I checked in. I'm sure it's different for every store but that's just my experience.
This camera is one of many other overstock deals and they are all definitely worth a look but keep in mind that some have been reduced due to damage to the box. In these cases, you can rest assured that the products are sure to have been inspected and they will more than likely be completely fine! Other awesome discounts include but are not limited to:
(Expiry: Unknown)