The Source Canada: Blackberry Playbook 64GB - $299.99 (Save $400)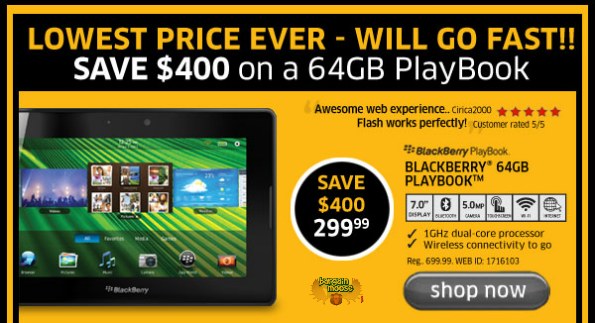 Newsflash! The Source Canada is offering the 64GB Blackberry Playbook for $299.99! That is $400 off the original price! Reserve yours ASAP as these will probably sell out fast.
There is a limit of 2 per customer. If I didn't already have an iPad and an HP Tablet from their sale, I would be snatching this up in a heartbeat! Even so my little techno-geek heart is begging for it. My iPad is actually too small for entire music collection and even a meagre amount of my photos... 64GB would SO do the trick!
Expiry: 19th, January 2012 or when they sell out!