The Source: Built Gourmet Lunch Totes - Save $5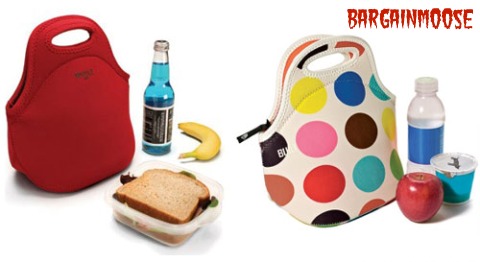 My favourite lunch totes are back on sale at The Source. Get $5 off all Built Gourmet Getaway Lunch totes!
The plain black, fuchsia or green lunch totes are now only $16.99 each.
The patterned lunch totes like the microdot and the french bull multi dot are now only $19.99 each.
Made with neoprene, the diving suit stuff, they stretch in all the right ways to fit in your lunch containers. I own both the french bull multi-dot and the scatter dot lunch totes. They get complemented often when I am on my way to university.