Staples: Buy 500 Get 500 Free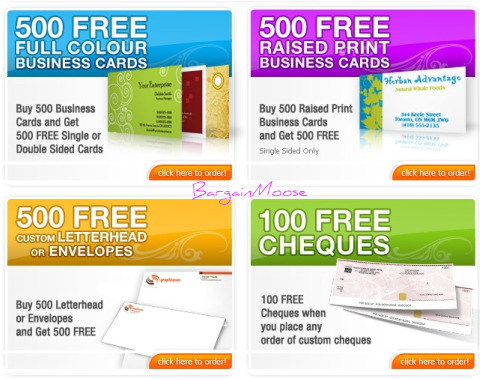 Staples is offering up some free products when you buy the equivalent! Here are their deals:
If you are a small business or perhaps just someone needing to stock up this is a very nice offer with reasonable prices. 1000 business cards for the price of 500 is a rather good deal.
Has anyone got these products from Staples before? Are the business cards good quality?