Panasonic 3X Handsets Cordless Phones $84 & Free Shipping @ Newegg.ca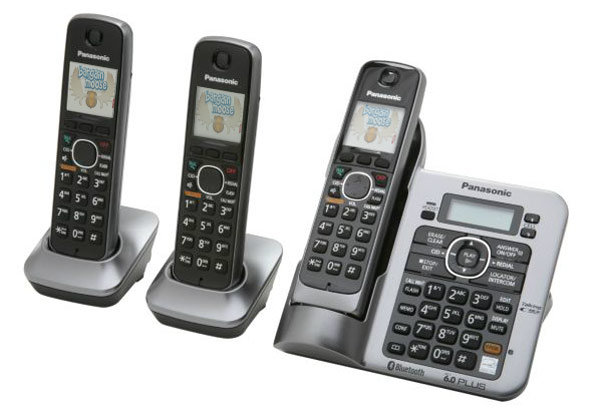 This is one of the deals from Newegg.ca's eblast this morning. They are offering the Panasonic KX-TG7643M Link-To-Cell 1.9 GHz Digital DECT 6.0 3X Handsets Cordless Phones Integrated Answering Machine for only $84 with free shipping!
Remember, to get this Panasonic phone for $84 and free shipping, be sure to use the Newegg promo code CEMCJHJF73. The regular price is $129, but that promo code will knock $45 off the top.
As usual, there are quite a few reviews of the KX-TG7643M on Amazon.com, where it performs well. The phone receives 26 five star ratings. Many people seem enamoured with the link-to-cell feature of the Panasonic. I've never heard of this, but I think it's a fab idea - you can answer calls to your cell phone, using your home phone handset! As one reviewer notes:
... so I don't have to have that cancer slab heating up my face and melting my brain.
Great! Bah to the cancer slabs!
This Panasonic digital cordless phone comes with 3 handsets, but it's actually expandable up to 6. I can't imagine having to lose 6 handsets round the house - imagine being able to find none of them! I think there's some secret club of sentient devices like cordless phones and remote controls. They gather down your sofas and in dark corners to try and plot to overthrow mankind. No?
But seriously, there are actually a lot more Newegg promo codes and offer in their eblast - you can read it in full here. I just thought that the Panasonic phone was a great deal, worth specifically pointing out.
(Ends 20th December 2011)