New Egg Canada: Fagor Slow Juicer Only $99 (Was $199)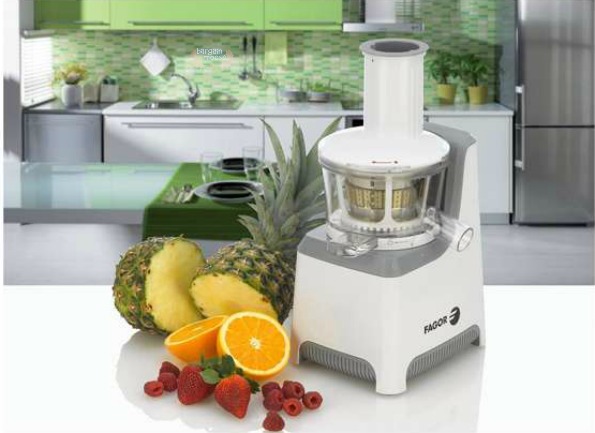 Save 50% on the Fagor slow juicer from New Egg, now only $99, was $199.
Juicing is a great way to get healthy. It is fast, easy and can be affordable. The Fagor slow juicer has a two-step process, which extracts the most juice from your food. On top of this it uses less energy than most juicers, which reduces your carbon footprint in the process. Alternatively, you can squeeze the juice yourself to make it completely carbon-neutral, but good luck getting all that carrot juice out of your carrot!
I have a juicer and find it an easy way to sneak veggies into my kids. I buy organic fruits and veggies also, so I know they are getting the freshest and most quality juice, unlike that carton of Tropicana that has been sitting in a silo for up to a year (seriously, I read this somewhere).
My question here was what is the difference between a slow juicer and a regular juicer. The answer is that slow juicing has no oxidation or separation, which means it preserves the nutrients closer to the natural state.
I didn't see any other Canadian stores selling this juicer, but in the States Walmart sells it for $159 on rollback and Home Depot sells it for $199. Both of these prices are in USD as well, so you can see the New Egg price is a good one.
Shipping is an additional $6.99.
(Expiry: Unknown)